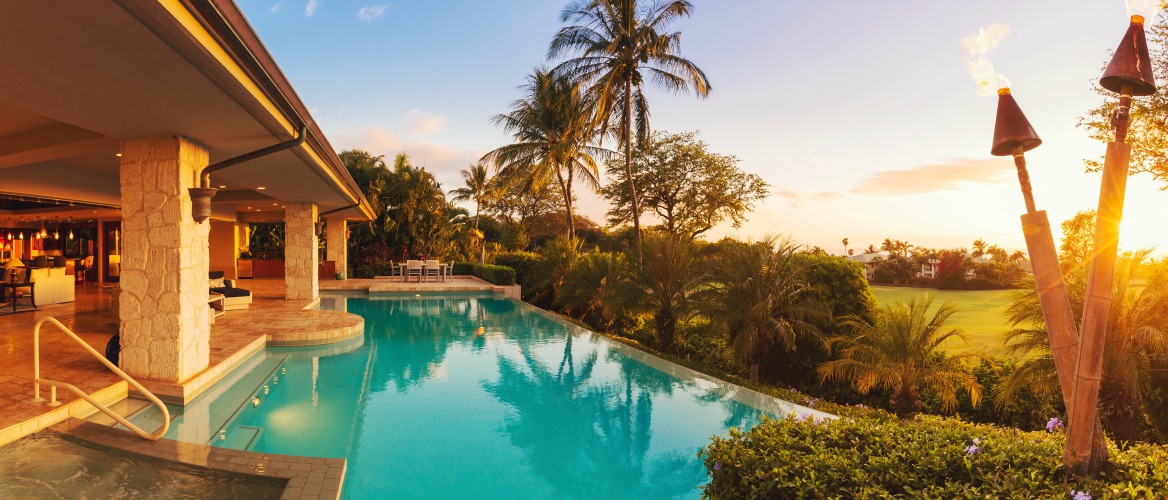 It's that time of year. Report cards are due and we are thinking about goals for next year. In order to do that it's essential to look at the year that was and make astute plans based on data.
Our friends at Herron Todd White are masters at prediction and excellent in data analysis.
Here you go Brisbane, you're welcome.
Ahoy there Brisbane fans!
We know! Our city seemed to sit back and take wall flower status when it came to capital growth this year. While larger cities revelled in their enormous gains, anyone speculating in the Brisbane market appeared to have little to show apart from reasonable yield and boring performance.
This, however, is only a half-truth because it doesn't recognise the rich tapestry that is Brisbane's property markets. We had some highlights and some lowlights but all in all,our sunshine city saw good performance for anyone who followed the fundamentals of property investing.
First the lowlights, and the darkest shadow cast across our town has been inner-city high-rise unit construction. To be more specific, it was investor stock.
We warned anyone who cared to listen over the past few years attached units with little appeal for owner- occupiers would be troublesome and 2017 seems to be the annum where the rubber finally hit the road. Falling unit pre-sales entrenched themselves firmly in the early part of the year. Many developers started mothballing projects that hadn't yet begun – or sold off sites that couldn't turn a profit.
We've started to see falling prices bite in this sector now, with resales of off-the-plan purchases demonstrating just how far the values have softened.
If you did look to make your mark with an owner- occupier style unit, the pain was a little less severe. Certainly, attached housing overall was tough to own in 2017,but at least with a good size 2- or 3-bedroom apartment offering the sort of amenity owners love to enjoy, your potential buyer base was wider and option to sell stronger.
There was also bad news owing onto second hand unit stock in our mid and outer ring. Extended selling periods, price discounts and difficulties finding tenants effected this sector, as a result of the new unit overbuild. Most smart owners made sure their good tenants stayed happy. This allowed them to hold onto their investment and wait for the inevitable market turn around.
Now for some good news – look beyond the unit gloom and you'll find Brisbane is hitting it straps for well-positioned housing.
We've started seeing a turnaround in some key economic indicators – particularly towards the end of this year. Employment is strengthening in Brisbane and with a number of impressive infrastructure projects coming out of the ground, it would be nice to see much of our population continue to enjoy gainful employment.
Another great number worth watching is our net interstate migration number which is enjoying
a steady resurgence on the back of housing affordability, lifestyle and predicted jobs growth.
While none of this has fuelled a rush, 2017 revealed exactly how affordable we are in comparison to those southern cities. A recent set of numbers released by CoreLogic revealed Brisbane's most affordable suburb within a 10 kilometre radius of the CBD was Rocklea with a median price of about $400,000. The same analysis of Sydney showed its most affordable was Tempe with a median of $1.2 million. At one-third of the price, it's easy to see why southerners will continue to have an eye on our homes.
Another reason to not feel too bad for Brisbane is that quality, detached family homes, particularly in great school zones, close to transport and lifestyle facilities continued to feel the love. Demand for this stock is high and sellers weren't missing out on great prices.
Looking back on our hit predictions from the February issue of Month In Review and we're going to score ourselves a nine out of ten this year.
We correctly picked continued strength in reasonable quality property in blue-chip suburbs. A tick there. Our office also said mid ring suburban housing would see steady gains citing Kedron and Wavell Heights among the ones to watch. These probably did a touch better than expected for the right style of home.
We predicted the rise in house-and-land prices on the fringe. This has come to pass in many respects. In one of our biggest projects – North Lakes – the finalisation of development will tighten supply. Also, towards the end of the year, agents were reporting too many buyers, not enough stock.
We also said the prestige sector could expect a bit more action too. In fact the sentence from February reads: "We will probably see a few more of these benchmark sales occur in 2017"
As if on cue, a clifftop mansion at 1 Leopard Street, Kangaroo Point broke Brisbane's residential property record in 2017, selling $18,488,888 million in five weeks. The sale beat the previous record of $14 million paid for Aaron Avenue, Hawthorne by Gina Rinehart in 2014. Given this sale among other great results, I think we were on the money with our prestige prediction.
We also saw the potential bad flow on to second hand unit stock back in February so we're giving ourselves a gold star on this call as well.
Overall – 'steady as she goes' Brisbane rang true for most sectors in 2017.
To read more reports you can also subscribe here here