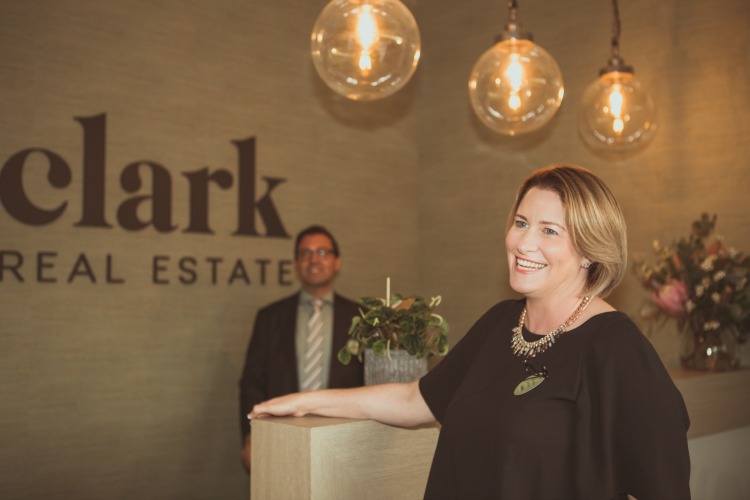 Wow! Seriously. 2017 What a year!
2017 at Clark Real Estate will certainly never be forgotten. Let's take a look back on the year that was and what we achieved…. and survived 🙂
The Rebranding Project was massive. Huge. Many minds, many meetings, many emails and lots of high fives later, we arrived at an outcome which makes a lot of us smile on the daily. We wanted stylish, but simple, with a dash of beautiful. We are so happy and grateful for the talents of so many people. A particular thank you to Megan (Estatic Media) – our incredible graphic artist and Jannine of JvB Photography, our talented photographer. And Mel (Our Planet Marketing) , for helping to pull it all together.
This alone, would have been a lot to do, but, combined with the office move…. The Great Move of 2017 was 22 years in the making. And boy was there a lot to move. The new premises are just beautiful and a credit to Mario and Annette for their good taste and sense to employ Lloyd of Oliver Mark Interiors. His interior design flair did not disappoint. The office is a joy to work in and has created a new energy and vibe for us all. We are particularly grateful to Annette for Project Managing this move and remaining calm and sane throughout! 🙂
Property Management had a massive year
With the hard work of the whole team, they succeeded in growing the rent roll 11% in size from the previous year.
They have also achieved consistently outstanding results. Such as:
98% of tenants paying in advance.
Maintenance completed within 21 days.
Less than 2% of any properties vacant at any one time.
A groundbreaking new system was implemented with innovative approach to property management, with the help of Nathan Brett from Real Estate Dynamics.
Another highlight was the team attending the Real Estate Dynamics Boot Camp training in September.
Our Sales Department also has a lot to smile about this Christmas.
Owen was successful in making the largest sale in 8 years with a block of six units in Gordon Park selling for $1,870,000
Stacey has achieved successful best ever quarters for the last 4 consecutive periods.
2017/2018 Sales are projected  to grow by 10% this financial year.
Jesse Wilkinson has been appointed as a Junior sales Person and will report to Jordan Cleland who will mentor Jesse for a transition into a sales role.
Over all, it has been an intense but incredible year. We are so grateful to all our stakeholders that make what we do worth it.
We would like to extend the most heartfelt good wishes for a beautiful, safe and memorable Christmas period.
2017 we salute you, and bring on 2018!