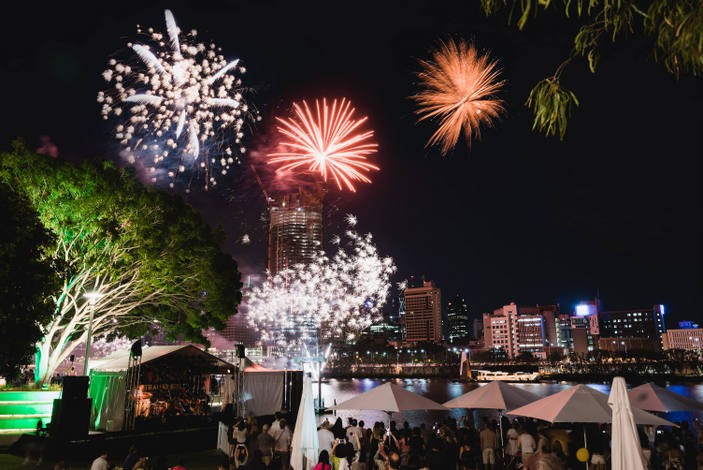 Are you or your family looking for something to do for the Australia Day weekend? Well if you aren't already joining hundreds of people gathering to throw pineapples at the Pineapple Hotel, then here are some suggestions of what you and your family can get up to for the long weekend!
Cockroach Races at The Story Bridge Hotel
For the past 35 years, The Story Bridge Hotel has hosted the annual Cockroach Races. The event started back in 1981 between friends but has now managed to become a huge Brisbane event. The event includes 14 races, live music, street entertainers, costume contests and food trucks! This year, some of our Clark staff will be volunteering to help collect gold coin donations at the door so come say hi.
Fireworks – Southbank
Follow a Brisbane tradition of taking your family to the Southbank Parklands where from 1pm – 5pm, live music is played to a large audience! Following that, at 7:30pm, everyone who attends comes together to watch the astounding views of the Australia Day fireworks.
Slideapalooza Festival 2019
The Slideapalooza Festival has come to Brisbane for the Australia Day long weekend. A Summer paradise with a collection of massive waterslides and slip'n'slides, so big they need to be seen to be believed. This incredible waterslide festival will be open for enjoyment so you can escape the heat and bring the family for a day of water sliding fun. What we love most about Slideapalooza in 2019 is their commitment to making the festival family-friendly.
Have your own Family Picnic
There is nothing better than a family getting together to celebrate the joys of having each others company whilst sharing some fish and chips! Here are 4 local picnic areas to try out:
Einbunpin Lagoon Park – Sandgate
Recreation reserve – Upper Kedron
Enoggera reservoir – The Gap
New Farm Park – New Farm
Marchant Park- Chermside
Remember to stay safe this weekend! The sun will be out in full force, and so will our local police. Sunscreen, staying hydrated and drinking responsibly are as essential as a hat, sunnies and a pair of thongs.