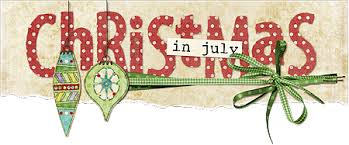 July is around corner, lets embrace 'Christmas In July'!
So, we are just about to hit the mid-year point of 2020, can you believe it has been 6 months since this year started! It feels much longer than that!!
We have had a pretty tumultuous time this year, they say time flies when you're having fun… But, it hasn't been that much fun so far has it? So, with July literally around the corner, maybe it is time to have a little re-set and a little fun… Enter, 'Christmas in July'!!
The 2020 dates are 9th – 19th July.
Whilst the "real" Christmas is on 25th December, we think July is as good a time as any to celebrate with our favourite people to share some good times and enjoy good food and drink. 'Christmas in July' is a phenomenon that has gradually spread across the globe. You might hear the words, Yulefest or Yuletide which are synonymous with 'Christmas in July', though they are also a good excuse to extend the Christmassy feel for the whole of the southern hemisphere winter; June, July and August. Christmas is traditionally a time to inspire Hope. Inspire our children to dream, to wish, to hope for greater things in life. A time to celebrate Love and bond as a Family, and to spread joy through sharing joy! So, we thought we would give you some tips for celebrating Christmas in July!!
So, how do we celebrate?
FOOD!!!
Check out the Taste.com.au website for 16 ways to celebrate Christmas in July!
Miss the traditional roasts and winter puds that our northern neighbours enjoy at Christmas time? Bring the celebration forward 6 months and indulge in your winter faves in a midyear celebration.
https://www.taste.com.au/entertaining/galleries/16-ways-celebrate-christmas-july/Vi92RSHG
DECORATIONS!!
Time to bring out your old Christmas decorations! Who said we only need to use our Christmas decorations once per year!
One of the main draws of celebrating Christmas in July is you're able to recycle your old Christmas decorations. Simply dig up the old stuff you used last year and string them up in your home as usual. This is, however, a time for you to better mix and match your decorations. Try experimenting with them by rearranging them and matching them up with other pieces of decor that you put up during the summer months. You'd be surprised at how new your old decorations can look when you simply put them in a different part of your home! Read on here:
https://www.christmaswarehouse.com.au/flex/tips-for-christmas-in-july/318/1
DO SOMETHING NICE!
Ultimately this is what it is all about! Kindness can positively impact others and it is great for the soul too.
Whether the gesture is big or small, every act can go a long way. The smallest gesture can make someone's day and completely change how they are feeling!
Check out this list if doing kind things for others!
https://www.makingsenseofcents.com/2015/12/kind-things-to-do-for-others-random-acts-of-kindness.html
OUT AND ABOUT
Although the celebration is mainly used as an excuse for people to have private gatherings with family and friends, it's also used as a reason for public events and ticketed functions.
Top places to celebrate (keep in mind some venues may have changed events, have restrictions or may not be open du to COVID-19)
https://www.finder.com.au/christmas-in-july-in-australia
http://www.xmasinjuly.com.au/brisbane.php