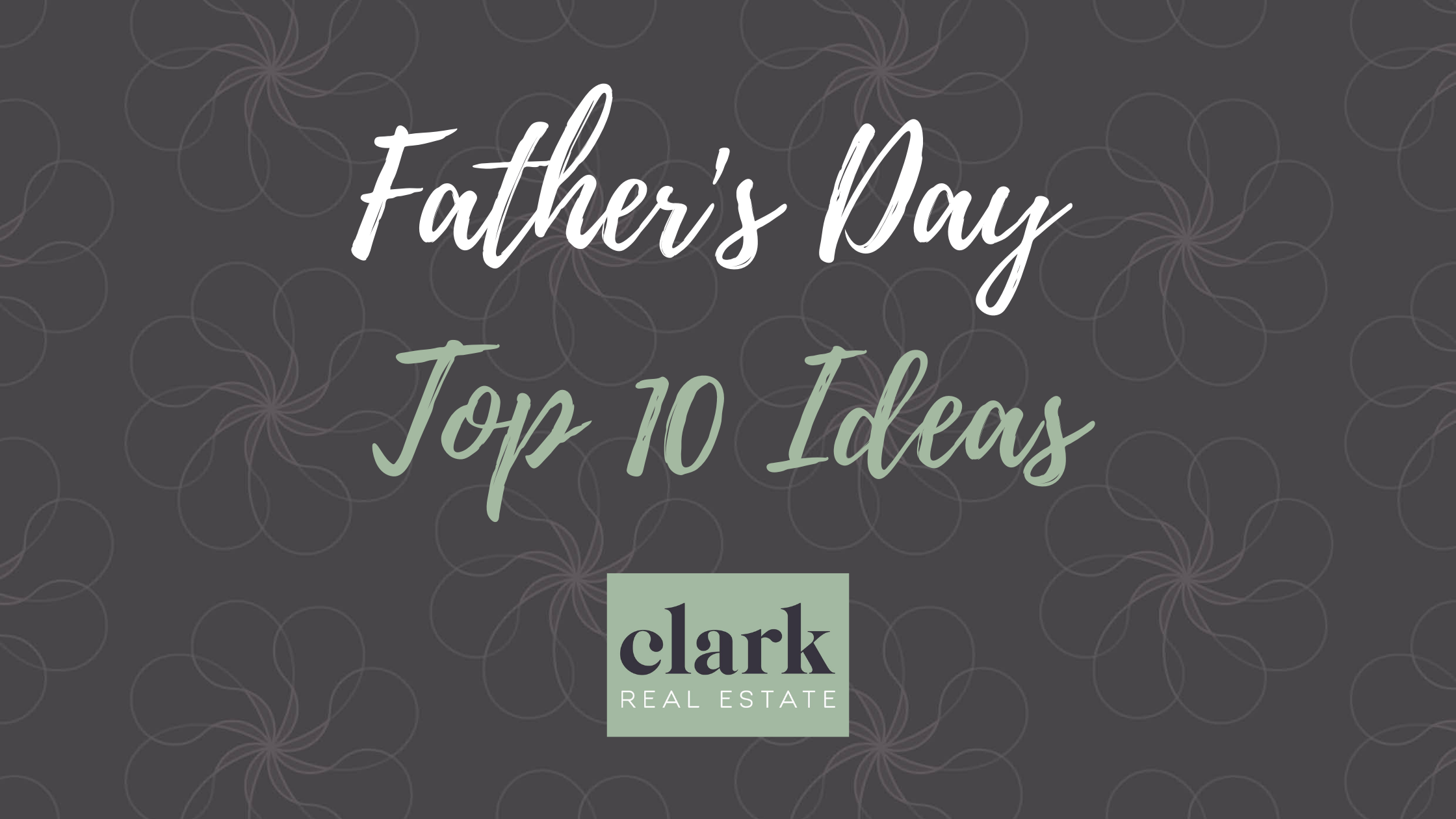 Happy Father's Day!  
Ah September… It is first month of spring, the season that allows Mother Nature to really show off. It is the most popular month in the country for listing houses for sale (we couldn't let that one slip!), weddings and tends to be a peak travel period, particularly around the school holidays. September is also when we enjoy the Brisbane Festival, but of course, our favourite event in September is Father's Day, celebrated this year on Sunday, 5 September.  
Father's Day is a holiday to honour and celebrate fathers and father figures. It can look different for everyone, whether you are celebrating your father, spouse, stepfather, brother, or a role model.  
Many people celebrate the day by giving their father cards or gifts, but sometimes finding things to do for Father's Day can be difficult. If you are having a tough time thinking of something, try one our easy top 10 ideas below.  
Share your favourite memories of your father. Get to together and take turns sharing stories if you cannot all be together film selfie videos and share them that way. It will definitely make him feel special! 

 
Make a hand collage. On a large piece of paper, paint your hand and press out each of the families handprints. Once the paint is dried, you can write a message in each hand. 

 
Make him breakfast in BREAD. Get a cob loaf and fill with all his favourite cooked breakfast ingredients – check out this video for inspiration: 

https://www.youtube.com/watch?v=baDLIUqsHpE

 
Go hiking. Check out some great local walks around Brisbane:  

https://www.mustdobrisbane.com/features/23-best-brisbane-bush-walks

 
Give him a spa day at home. Put on some relaxing music, light some candles, and run a bath with some essential oils. Need some more pointers on how, check out this link: 

https://www.buzzfeed.com/genevievescarano/ways-to-have-an-at-home-spa-day-while-stuck-indo-385r44emr

 

 
Make a time capsule for next year. Spend some time in the day to write some affirmations, set some goals and write down all things you are grateful for today. Pop them into a container and save for next Father's Day. 

 
Plan a wine or beer tasting. Go to your local liquor store, ask for some boutique / craft / unique wines or beers and prepare a charcuterie board along with a tasting. 

https://www.bhg.com/recipes/party/appetizers/how-to-build-a-simple-charcuterie/

 

 
Tackle a DIY project at home. That thing he has been meaning to do, grab all the supplies you need and take some time to do it together as a family.

 
Have a movie marathon. Get some popcorn, his favourite sweets and choose a saga from this list for a lazy Sunday together: 

https://www.empireonline.com/movies/features/trilogy/

 

 
Go to the water. We are so lucky in Brisbane to be so close to both the Sunshine and the Gold coast, not to mention all the waterways in between! 

 
We hope all the dad's and father figures have a wonderful day!