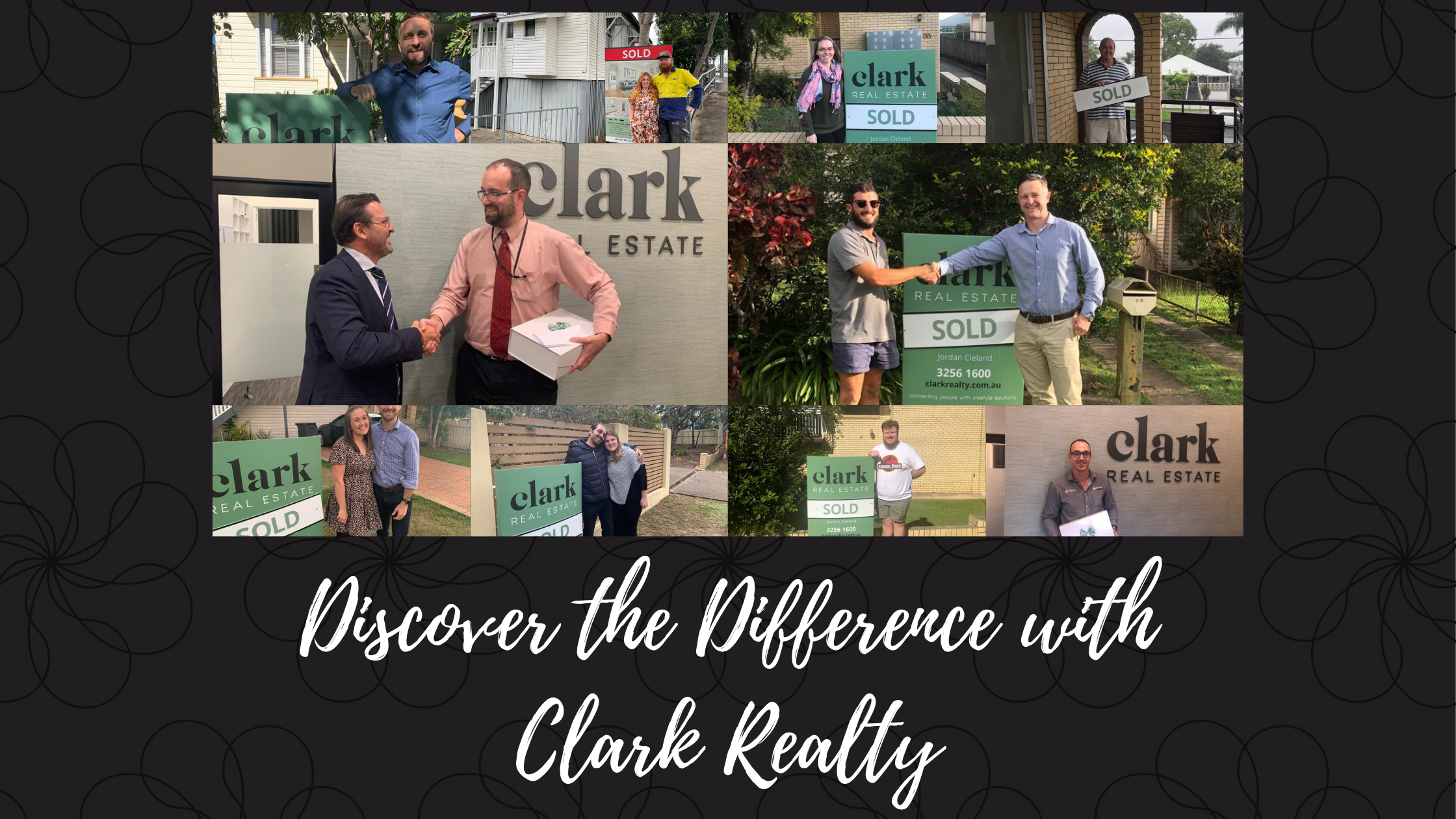 Discover The Difference and look for an alternative approach to the typical real estate practices. Question everything as to how the  industry has conditioned us to think. Open and transparent conversation from the very first touch point lay the foundations to navigating the highest price in the market without the deceit and mistrust. Seek an alternative view to the industry norm. Call, text or email us to Discover The Difference for yourself. 
These people have Discovered The Difference !
"Clark Real Estate sold my Stafford unit. I would recommend Clark Real Estate and Mario Lattanzi because: 
he got the price I was asking for

 

he was responsive, fair, courteous, helpful, proactive, professional, and never pushy

 

he never talked down the value of my property

 

the photos and marketing were better quality and value than other real estate agents I have dealt with

 

the little touches like organising good coffee to be served the minute I arrived at the office

 

overall, I enjoyed working with this agency."

 
The industry is littered with stories of lazy agents with poor conduct that puts the sales persons interests ahead of its clients.  Acting with honesty and sensitivity, with transparent openness to all parties are the foundations  to our success. 
"We sold our  rental property and our home of 26 years sold through Clark Real Estate. From these sales, Clark Real Estate and specifically Jordan Cleland  are our agents of choice. Jordan was patient, accommodating and thorough, additionally he  provided various other services "beyond the call of duty.   We are also impressed by their ethics, business philosophy and policies. They are structured to produce best outcomes for their clients.  Marina and her team also earn our gratitude for their various contributions and support during the process." 
Invite one of our representatives to discuss an alternate method of selling your property. This is no nonsense, down to earth discussion will make sense and give you confidence that there are alternatives to the slick looking, fast talking agent stereotype, that will achieve a great net return.  
Discover The Difference 
Pay Nothing until your property has SOLD. No upfront costs. You only pay when you are happily sold and the property settles

 

Dedicated Sales Team. You will have a listing agent as your primary contact and additionally have their entire sales team working for you to sell the property. This is a 

True Team Approach

 to selling your property

 

Trained Negotiators. The agent you appoint should be a skilled negotiator. Do not risk the chance of losing thousands of dollars by putting your property in the hands of a poorly trained agent. Ask about the Sales Price Guarantee

 
Marketing Without the Waste. How much money paid by the property owner is really promoting the agent to build their profile to secure the next listing!! Market your property effectively and efficiently to ensure that you have market coverage but also maximize your net return on sale 

 

Tailored Sales Strategy. Auction, Private Treaty or Tender? We will collaborate and advise a strategy that best suits you and your property 

 
If you want to see how we can help you achieve your property goals or obtain a current market valuation of your property contact us on 07 3256 1600 or email us from clarkrealty.com.au