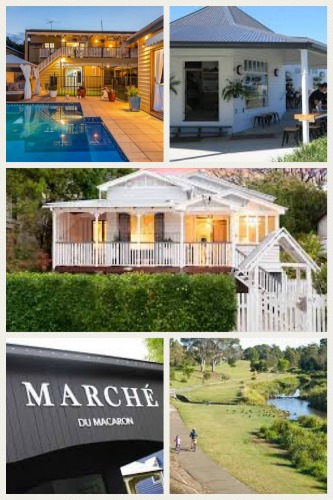 1. Gordon Park was named after British General Chales Gordon
General Gordon was the hero of the eight-month siege of Khartoum in the Sudan in the late 19th century. Most of the street names in the suburb relate to General Gordon and his army campaigns and locations.
2. Aboriginal History
The Turrbal clan occupied the northern side of the Brisbane River and Gordon Park in particular. This clan was often referred to by European settlers as the "Duke of York's Clan" There were camping grounds around the Breakfast Creek area and the explorers John Oxley and Allan Cunningham met members of the clan at the mouth of the Creek in 1824.
In 1858 two Aborigines, Dalinkua and Dalpie wrote letters to The Moreton Bay Courier protesting about the treatment their people received at the hands of the white settlers.
3.In the 2016 census, Gordon Park recorded a population of 4,231 people,
51.0% female and 49.0% male
4.The recorded median age of the Gordon Park population is currently 35 years of age,
3 years below the Australian median.
5.73.9% of people living in Gordon Park were born in Australia
This compares with the national average of 66.7%. The next most common countries of birth in Gordon Park are New Zealand 2.9%, England 2.5%, India 2.1%, Italy 1.0%, China 0.8%.
82.8% of people speak only English at home. The next most popular languages are 1.7% Italian, 1.0% Spanish, 1.0% Mandarin, 0.9% Hindi, and 0.7% Punjabi.
6.Gordon Park is Brisbane's smallest suburb
7.Gordon Park was recently rezoned in the latest redistribution and now form part of the Clayfield electorate. Prior to that is was in the Electorate of Kedron.
8. Landmarks
In 1926 the Gordon Park Baptist Church started as a tent mission on property at Khartoum Street which was owned by the church. It was originally known as the Gordon Park Mission Church. The church rented a house, which became the home of the pastors on the corner of Groom and Thistle Streets until a manse was purchased and officially opened on 9 May 1953. The President of the Baptist Union of Queensland opened the Church hall in 1961. A new church at 106 Khartoum Street was built which opened on 10 September 1977.