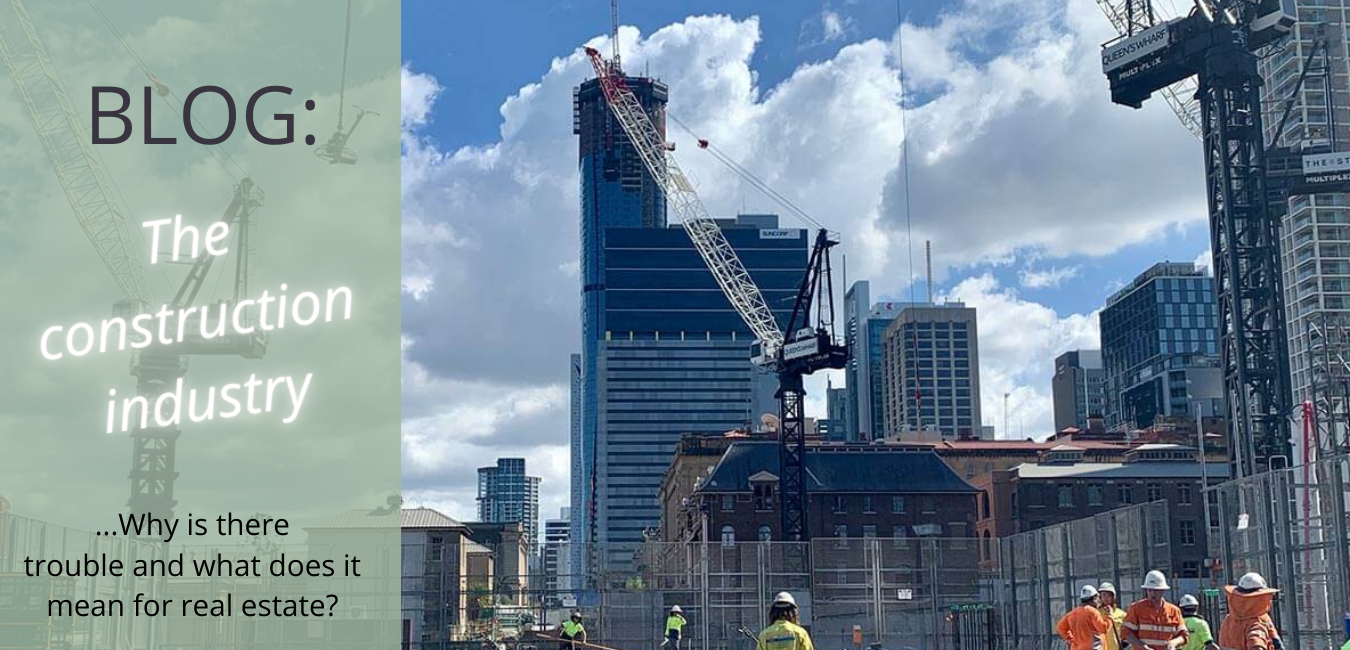 With the recent trends in construction companies shutting down and others looking to leave Australia, it seems that the construction industry is in trouble. As construction companies start to sell off their assets and go into liquidation, this will affect housing prices around the country. 
The state of Australia's construction industry
There's no doubt that Australia's construction industry is in trouble. The sector has been hit hard by the economic downturn, with projects being cancelled or put on hold, and firms going out of business. The situation is expected to get worse before it gets better, with the industry forecast to lose another 30,000 jobs in the next 12 months. 
 So why is the construction industry in such a state? There are a number of factors that have contributed to its decline. 
 Firstly, the housing market is cooling off after years of strong growth. This has led to a reduction in demand for new homes and apartment buildings, which has had a flow-on effect to other areas of the construction sector such as commercial and industrial building. 
 Secondly, there has been a sharp increase in the cost of raw materials such as steel and concrete, which has made projects more expensive to build. This has put pressure on margins and made it harder for firms to make a profit. 
 Finally, the government has cut back on infrastructure spending, which has also hit the construction sector hard. With less work around, firms are struggling to keep their workers employed, leading to job losses and further decline in the industry. 
How it will impact real estate prices
It's no secret that the construction industry in Australia is in trouble. With the housing market cooling and a number of high-profile projects being cancelled, many are wondering how this will impact real estate prices. 
 While it's impossible to predict the future, it's safe to say that the construction industry slowdown will have some impact on real estate prices. In particular, we could see a decrease in prices for newly built homes and an increase in prices for existing homes. 
 Of course, this is all just speculation at this point. We'll have to wait and see how the situation unfolds in the coming months. 
Early signs of the decline
There are early signs that Australia's construction industry is in trouble. Construction activity has been declining for several months, and the number of construction jobs has also been falling. This is causing concerns that the long-awaited housing market rebound may not happen, and that the economy may be heading for a recession. 
 The decline in construction activity is being driven by a number of factors. Firstly, the mining boom is over, and this has led to a slowdown in investment in new mines and other resources projects. Secondly, interest rates are rising, which is making it more difficult for developers to finance new projects. Thirdly, consumer confidence is weak, and this is causing people to put off buying new homes. 
 These problems are likely to continue in the short term, and they could lead to a sharp decline in construction activity. This would be bad news for the economy, as the construction sector is a major driver of growth. It would also lead to job losses, as many people who work in construction would be forced to find new jobs. 
Manpower shortages
The construction industry in Australia is facing a number of serious challenges at the moment, not least of which is a severe shortage of skilled workers. The industry has been hit hard by the global financial crisis and the subsequent downturn in the Australian economy, and many construction workers have either left the industry or gone overseas in search of work. This has created a skills gap that is proving difficult to fill. 
 Compounding the problem is the fact that many construction workers are nearing retirement age and there is a lack of younger workers coming into the industry to replace them. This is a serious concern for the future of the construction industry in Australia. 
 If you're thinking about a career in construction, now might be the time to act. There are plenty of opportunities for those with the right skills and qualifications. 
Salary expectations and unemployment rates
There is no doubt that Australia's construction industry is in trouble. The latest ABS figures show that the industry has shed jobs for four consecutive months, with the unemployment rate now sitting at a worrying 8.5%. 
 But what is even more worrying is the fact that many construction workers are now starting to expect salaries that are way above the industry average. This is creating a major problem for construction firms who are struggling to keep up with the rising costs. 
The situation is made even worse by the fact that many of the workers who have been laid off are now finding it very difficult to find new jobs. With so much competition for work, many construction workers are now accepting jobs that pay significantly less than their previous positions. 
 All of this is having a major impact on the construction industry's ability to attract and retain talent. If salaries continue to rise at an unsustainable rate, then it is only a matter of time before Australia's construction industry starts to see an exodus of workers.