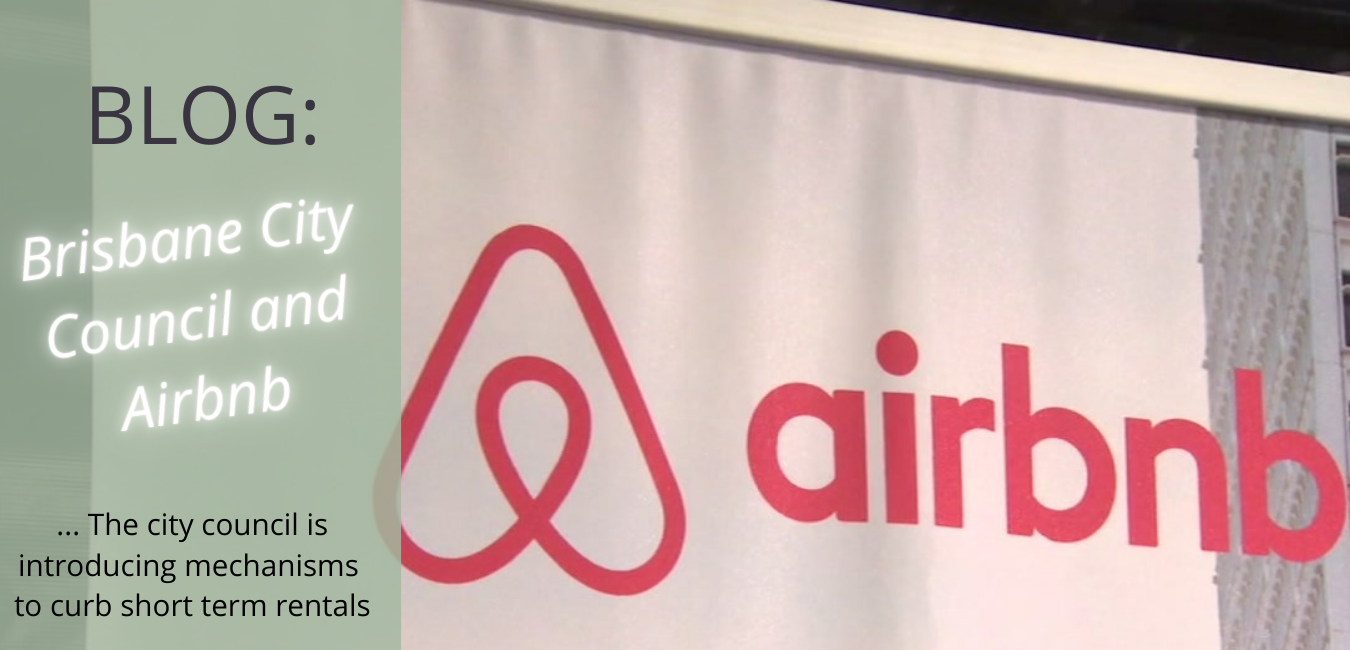 Brisbane City Council takes aim at Airbnb to ease rental crisis
Brisbane City Council is taking aim at Airbnb and other short-term accommodation providers in the hope that this will ease the city's rental crisis. The main issue in Brisbane right now is that supply has not grown as quickly as demand. The city's latest population boom has seen rents rise by 49 per cent since 2010. 
So why is the Brisbane city council taking aim at Airbnb anyway?
In recent years, there has been a growing trend of people using short-term rental platforms like Airbnb to rent out their homes or apartments for extra income. People are doing this because the average rate of return is much higher than a standard long-term rental pool. This in turn is one of the factors that has produced a tight rental market in many cities, as well as increased rents and housing prices. 
The Brisbane City Council is now taking action to try and ease the rental crisis by cracking down on short-term rentals. They are proposing new regulations that would limit the number of days that a property can be rented out, as well as requiring landlords to obtain a permit from the council. The council also seeks to employ a financial mechanism; a 50% hike on council rates for properties that are being used for short term rentals. Do you think ultimately that this will help things, or are Airbnb hosts happy to just take the extra cost onboard? 
Critics of the proposal say that it will just push more people into the unregulated and risky rental market, and that it won't do anything to solve the underlying problem of a lack of affordable housing. What do you think? 
How do short-term rentals impact the local economy?
Brisbane City Council has recently proposed new regulations for short-term rental platforms, such as Airbnb, in an effort to ease the city's rental crisis. The council believes that capping the number of nights that a property can be rented out will free up more properties for long-term renters. 
However, some people argue that short-term rentals actually benefit the local economy by bringing in tourists who spend money at local businesses. What do you think? Do you believe that short-term rentals are exacerbating the rental crisis in Brisbane or do you think they are helping to boost the local economy? 
Why can short-term rentals bad for communities?
There are a number of reasons why short-term rentals can be bad for communities and this all plays part of why the council is seeking to set up some controls. They can cause housing shortages and drive-up rents, as well as creating extra noise and traffic. Short-term rentals can also disrupt the local community, as they often don't follow the same rules and regulations as traditional rental properties. This can create tension between neighbours, and make it difficult for residents to feel like they belong in their community.
How do they affect property prices?
There are a number of ways that Airbnb can affect property prices in Brisbane. Firstly, if there is a lot of Airbnb activity in an area, this can drive up prices as demand for accommodation increases. Secondly, if landlords are able to rent out their properties on Airbnb, they may be less likely to sell, which can also impact prices. 
Thirdly, Airbnb can have an impact on prices by changing the way that people use and perceive an area. For example, if an area becomes known as an Airbnb hot spot, this could make it more attractive to buyers and renters, driving up prices. 
The bottom line is that Airbnb can have a significant impact on property prices in Brisbane, both positive and negative. It's important to keep this in mind if you're thinking about buying or renting in the city.
What are your thoughts on this intervention from council?
Will it lead to anything meaningful, or is it just more bureaucracy and an additional fee for hosts?