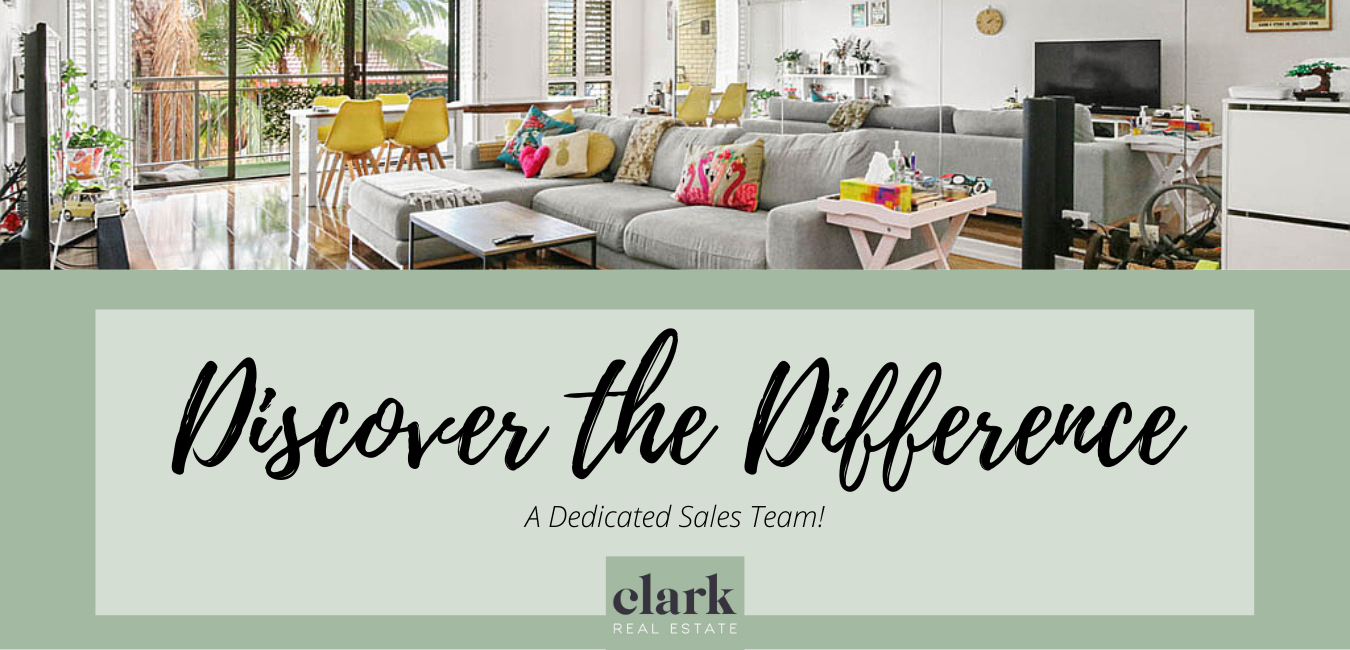 When selling your home with Clark Real Estate you'll Discover the Difference of a true team experience. We believe in competent actions, a Clark value, which means all our sales agents and support staff work together as a focused team to achieve what must be done.  
The benefit of this approach for our clients is the many years of exposure and observation our collective team can provide on the market and your home's positioning within it. With the huge knowledge base that comes with this kind of method, clients feel supported on all fronts. Whether you are trying to sell, buy, downsize, upsize or invest, our shared expertise can guide you through this noisy market! 
A good indicator of an agent's dedication, character and underlying operating tactics can be known by how they are perceived by the buyers they encounter. 
While the seller is our client, every buyer is a valued customer in the eyes of the Clark team. Therefore, Catherine also experienced the support and positive power of a team effort with Clark's Discover the Difference; 
"Mario and his team were great from start to finish. Communication was always prompt, clear and thorough. Mario took the time to go through all of the contract of purchase and explained points easily that I wasn't clear on, something that none of the other agents I had dealt with did. 
A special shout-out to Marina who helped me get approval for my kitty cat to come and live with me. I would thoroughly recommend Clark Real Estate to anyone who is buying or selling and wants a professional team to help them with the process." 
 In turn this approach helps feed the cycle! Because when a buyer feels heard, understood and valued, then often the outcome can result in a better sale for the Vendor as well! 
 The more buyers whose trust we have as an agency, the more options you have as the seller.  
 So you can see how the dedicated team spirit that is embedded deep in Clark's Discover the Difference philosophy resulted in the awesome sale experience that Josh and Tatum had; 
 "Within 24 hours of a For Sale sign going up at our property we were under contract at full asking price, all before our property was advertised online. 
Clark Real Estate's approach to marketing, inspections, buyer management and negotiation is unmatched on the north side of Brisbane. If you're thinking of selling your property, don't speak to any other agent before you speak with the team at Clark Real Estate first. 
Thank you to Jordan and the team for helping us move on to our dream home." 
 Now what are you waiting for? You've heard the people speak!!  
 It's time to give our team a call and Discover the Difference of Clark's dedicated sales team on your side.