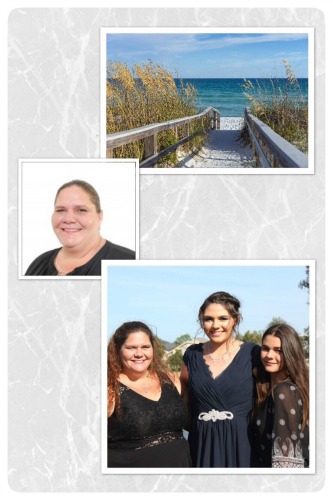 Welcome to Clark Real Estate, Christine. Can you describe for us what your role is?
My role is to complete all entry, vacate inspections, sign ups and maintenance processing.
Can you tell us what your most recent experience was, before joining our team?
I worked as the Senior property manager with Ray White, where I worked as a team leader and then ran my own portfolio.
What did you want to be when you were a young girl?
A photographer or a vet.
What are your interests outside of work?
Spending time with my 2 beautiful girls, going to the beach, reading.
What do you think are the most important qualities needed in Property Management?
Attention to detail, empathy, time management, dispute resolution.
What do you like most about your job?
Being able to help clients with their investment properties to take the stress off them.
Helping tenants get all their bond back at the end of the tenancy.
If you were to give a young school leaver any advice what would it be?
Get your foot in the door and work your way up.
Do you have any dreams you haven't fulfilled yet?
To own my own home.
What is your favourite day of the week?
Saturday, Beach day
If you were able to have one super power, what would it be?
I would love to be able to Fly