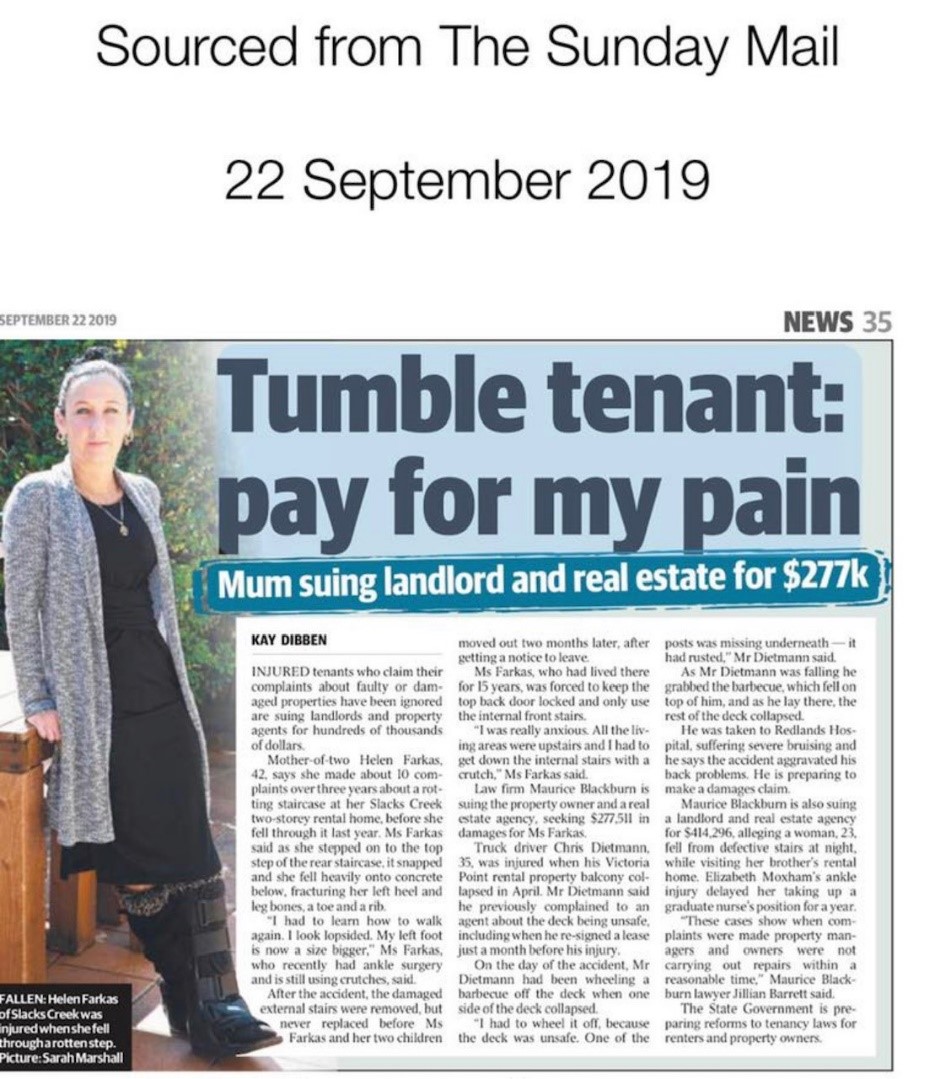 The stories contained in the above article are enough to send shivers through your spine. Being sued for ignoring maintenance requests that lead to an injury to your tenant, or worse, finding yourself uninsured as well, is certainly not something you want to encounter with your managed investment. That is why we recommend the following:
Keep up to date with the maintenance on your property through our Maintenance Manager Portal. All maintenance requests are logged through this portal which allows everyone including tenant, owner, tradies and Clark Real Estate to keep up to date with the progress of any repairs or maintenance. The system will auto generate reminders if a matter is left without action from a party so the risk of ignored maintenance is minimised.
If you receive a request or reminder regarding maintenance, please respond in a timely manner. You might not be in a position to action something right away or bear the cost of full repair, but communicating your thoughts on the matter is important so that appropriate measures can be taken in the interim to ensure any risks are minimised. Don't put your head in the sand. Generally, the issue won't remedy itself. And if you have been put on notice of an issue and you have not responded with instructions to your property manager in a reasonable time and an injury or damage results, the majority of any claim will likely shoot home to you and not your property manager.
Make sure you have adequate liability insurance in place. If you are a unit owner in a strata, you still need to have your own liability insurance in your Strata insurance will not cover you for your negligence or from issues arising within your unit.
Budget for maintenance and repairs. Our end of financial year expenditure summary will have provided you with an idea of what monies you spent on maintenance which will assist you to budget ahead for this year. We will also provide you advice on regular preventative measures and invite you to conduct an annual building inspection so that a qualified eye has been over your property. We can assist you with budgeting with our Maintenance Fund option.
If any of this information has you asking whether you are adequately protected, ask one of your Clark Real Estate Property Management Team for further information. Call (07) 3256 1600.