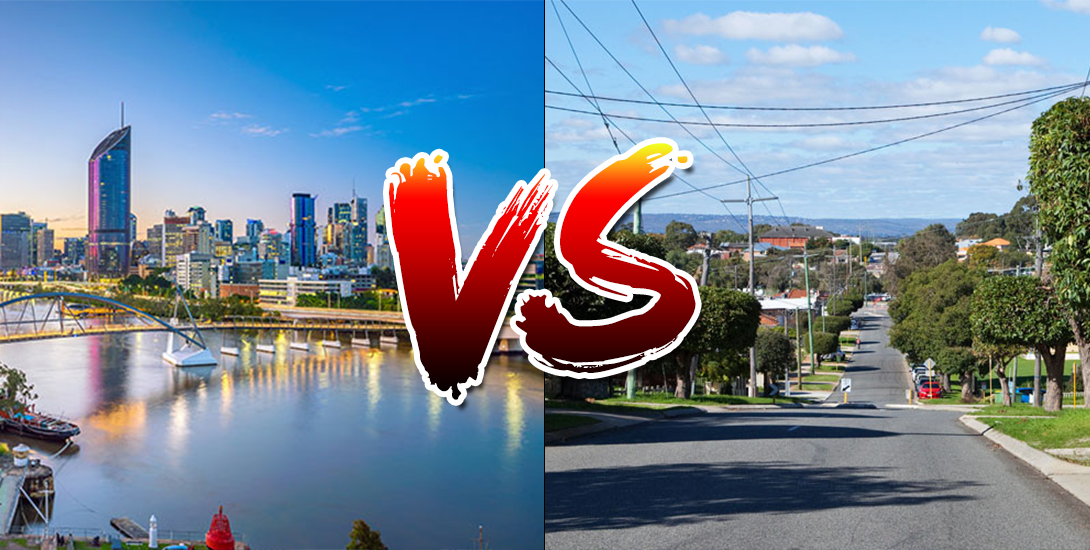 Do you often wonder what it would be like to live in the city? You would be so close to everything and your view from the 22nd floor would be amazing. Or maybe you dream about moving to the suburbs? Where you've got a lush, green garden to enjoy and your neighbourhood is calming and quiet. Whether it's going from city to suburbia or vice versa, it can be a daunting change. Here is a bit of a run down of the advantages and disadvantages.
City Living
One of the main advantages of living in the city is that you're close to everything. Not only are shopping arcades containing supermarkets and eateries only ever a short walk away, you have a greater variety to choose from. Cities are where most social gatherings, events and nightlife take place, and the higher population density allows you to meet people from all lifestyles with interesting hobbies, likes and dislikes. My favourite part of the city life is that you also get more exposure to local culture with art galleries, museums and live music.
There are a few disadvantages to living in the city, however. People moving from suburbs to city may be surprised by the generally higher cost of living, especially when combined with smaller housing options. Also, traffic makes driving and parking in the city more difficult, but fortunately public transport is more widespread and frequent than in the suburbs. Top up your go card and you'll be fine.
Suburban Living
Those moving from city to suburbs are often struck by how much more quiet and peaceful everyday life is out of the city centre. Housing in the suburbs tends to be both larger and more affordable than in cities, making it very attractive to both families and investors. For families, finding a good community is such an important trait. The key of suburbia is that suburbs have a strong community spirit, with local groups, clubs, schools and plenty of green parks to explore.
The main disadvantage to life in the suburbs is that it takes longer to reach most destinations. Living in the suburbs and living in the city often makes for a long commute, especially since public transport is often harder to access. Shopping centres and restaurants are also spread further apart, resulting in fewer convenient options.
What will you choose?
There are many factors to consider when choosing where to go, but I hope this helps you make the correct decision. I know from experience it is a tough choice, but do what is best for you!
Thinking of making the change? Call our team today on 07 3256 1600 to find out more!