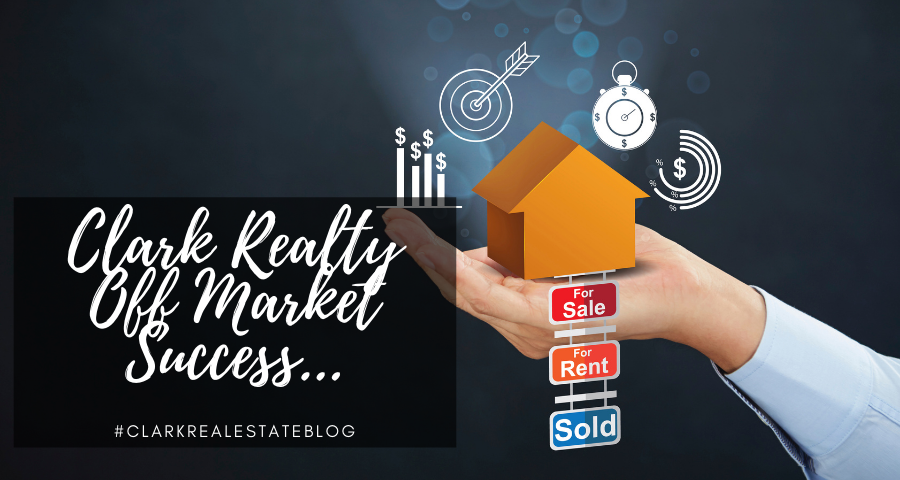 Off Market Sales Success
We recently wrote a blog detailing what an off-market sale it. In a nutshell, off-market properties are properties that are up for sale without traditional public advertising or marketing.
With this style of sales strategy, you rely on the contacts and market knowledge of your real estate agent to bring a quality, interested buyers to view your home. Additionally, your agent will source potential buyers from their database or from people who have gotten in touch with a view to buying in the area. At Clark we have a vast data base of continuously updated and vetted buyers along with their specifications on property they are searching for in Brisbane. We list these buyer requests in a weekly newsletter, the Clark Classifieds, that we email out to our data base of over 17,000 property owners.
As a result, we have seen numerous success stories with property owners able to sell their properties off market direct to these buyers. It is a cycle that saves property owners money on marketing costs as well as helping buyers find their ideal property.
From classifieds to sales success, here are some recent examples of our off-market success are with the following properties;
Wagner Rd – sold within 7 days
Reeve St – sold with no marketing costs to the owners
Moynhan St – sold for full asking price
16 Buhot St – sold for full asking price
We've been in business for 26 years, during that time we have enlisted many techniques to ensure the best results for our clients. We've also been around long enough to have experienced the highs and lows of the markets, the trends around the turn of the century and have learnt that no matter how much things change, what new technology comes along, no matter how many new ways of marketing and selling there are at whatever cost , the need for agents to have trusted relationships with the people we serve is what us steered us through it all. Getting to know you and what your lifestyle goals are in the short and long term is what matters most and is why we are still recognised as one of the most trusted agents in inner north Brisbane.
Interested in knowing more about off-market sales? Contact us to learn how we can help you get the best price for your property or help you find your dream property! ​​​​​