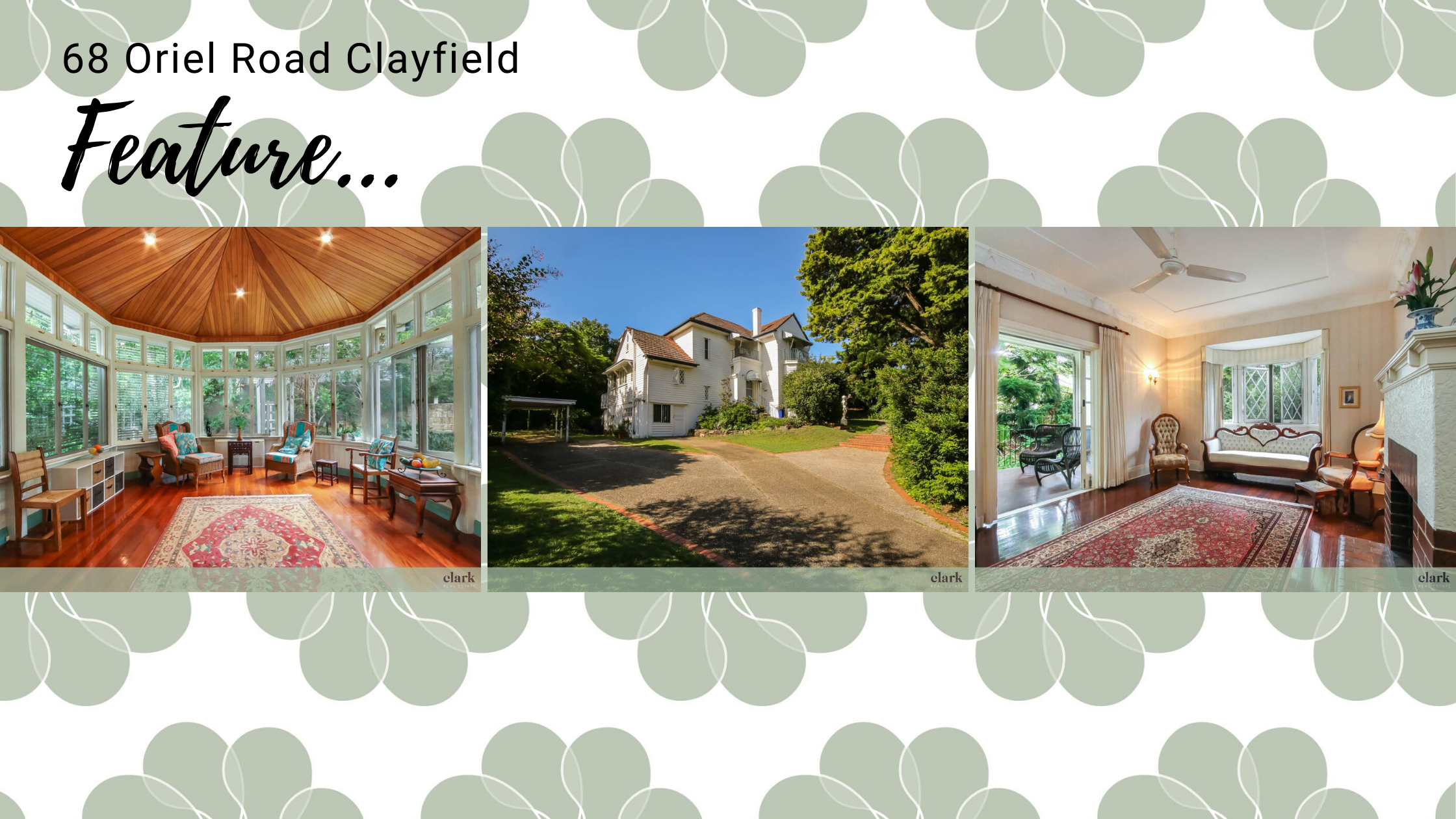 68 ORIEL ROAD, CLAYFIELD
Tightly held in the one family for the last 39 years, with only four sets of owners since the home was constructed in the 1940's. This elegant and historic residence which was last purchased in 1981 for $126k recently sold for a notable $1.4M.
Located in a blue-chip position on the high side of the street and right on the border of Clayfield and Ascot. It is surrounded by some of Brisbane's most prestigious private schools and properties. Speaking of prestigious, the home was previously occupied by Peter Francis Johnson (born 27 August 1943) who was an Australian politician. Born in Sydney, he was a wholesaler and exporter before entering politics. In 1975, he was elected to the Australian House of Representatives as the Liberal member for Brisbane. This home not only has a unique history on residents, but is also unique in its style for the Clayfield area.
Brisbane character houses include a variety of styles that span more than a century and reflect the visual fabric of suburban Brisbane. The main styles of home built in Clayfield around that time were typically either the post war style:
As well as the Queenslander style:
68 Oriel Road however is a New England style build. Making this property stand out in the area.
Another interesting feature of this property is the conservatory, this was built in the '90s to keep with New England theme as well as create an indoor / outdoor feel.
The home is overlooking lush gardens at the rear of the home and seamlessly flowing out to the wrap-around covered entertaining area and with multiple formal and informal living areas.
The home went up for sale just as the Corona virus epidemic was hitting us in Brisbane. Despite these restrictions and general uncertainty that Corona virus brought with it, this home had lots of interest. However, at the time there were no open home inspections allowed. This home required a level of specialised sales skill in pre-qualifying and one on one inspections to ensure the home was viewed by potential buyers. Ultimately the home was sold by top agent, Jordan Cleland to a new family who have plans to renovate and take this property to next level.
When you sell with Clark Real Estate, you will receive the best service from highly trained salespeople who are local area experts. You will receive the personal touch of dealing with an independent office whose staff are committed to providing a stress-free experience making sure that you obtain the best possible price for your property.
 Want to know more?  
 https://clarkre.wbclients.com/contact-us/