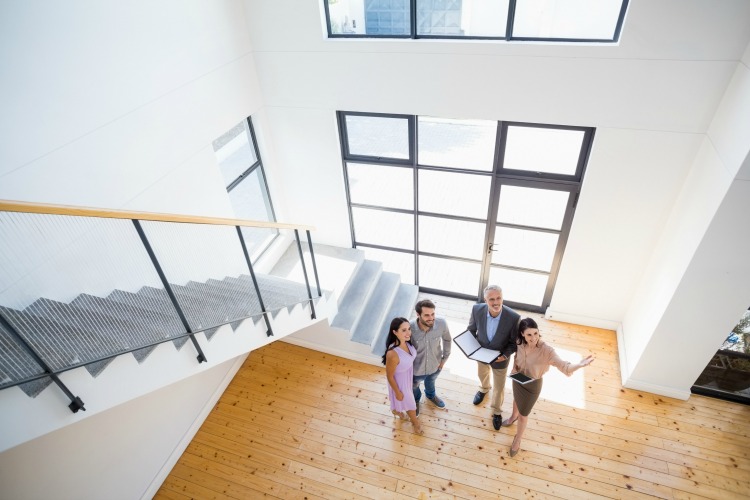 Advertising is a hallmark of the real estate industry and a key part of any decent real estate marketing plan. At least that's what you're meant to think.
If you look through any newspaper on any given weekend, you're almost certain to encounter vast swathes of listed properties dominating the spread. You're also just as likely to see agents with their names and their smiling faces lit up in lights, covering the entire page.
But what are these adverts really saying to prospective buyers? Are they helping to promote your property over all the others surrounding it in those crowded pages? Or are they boosting the profile of the real estate marketing agent so that prospective sellers will list with them?
What's the difference?
One of the most obvious tricks in real estate marketing is that more visibility means your property is more likely to sell and has been a common misconception in real estate sales since day dot.
Agents with lots of adverts in the paper next to their names give off the impression that they are hugely successful with hundreds of properties to sell at any one time. This helps the real estate marketing agent get more listings, advertising themselves using your property.
In a worst-case scenario – a huge amount of advertising can have a negative impact on the selling price of your home.
The mathematics of real estate marketing simply don't add up. Sellers pay more money to get more exposure – reaching more people – when you only need one person to buy your house! The vast majority of people who read the paper on a Sunday morning – who you have paid a premium to reach – have absolutely no interest in buying your property!
Buyers do not buy because they liked an advert – they buy because they liked a home
With the big real estate portals now owned by media companies, this 'Profile Advertising' has now shifted to digital advertising. With 95% of agents advertising on these websites, one of the strategies these media companies use to increase their profits is by upselling from a standard listing to a Feature Property or Premier Property Listing . As a Media Company rep said to our Principal Mario Lattanzi: "You know that the upgrade is about building your agencies profile so you can get more listings. Why don't you simply get the money required from the seller!" They call this Vendor Paid Advertising (VPA) and it costs sellers millions of needless dollars.
Therefore agents are making recommendations to their clients to benefit their own interests rather than that of the client for which has appointed them.
The correct decision
A real estate agent's key role when acting for the seller is to find a buyer. Most buyers who will want to buy your house are already looking for property in your area.
A good real estate marketing agent will entice buyers into their agencies with intelligent marketing so they can show them the properties that best suit what they are looking for.
An expert real estate marketing agent will not flood the market with adverts for your home in a scatter-gun approach to marketing. Instead, they will target prospective buyers by reaching out to their database.
If an agent recommends these up grades or expensive news paper campaigns agree but  ask them to pay for it, then sit back and watch their reaction
Getting started in selling your property
If you want to speak to an agent about selling your home for the best price, get in touch with Clark Real Estate today! Our real estate agents will use our extensive database of buyers to find the right buyer for your property quickly.