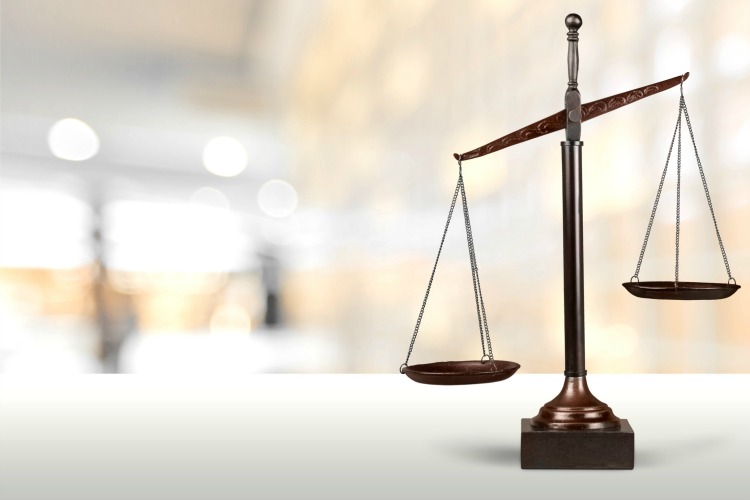 There has been a lot of press this week about changes to Victorian Rental Tenancy legislation which will have, in all likelihood, a flow on affect in Queensland. We will discuss this more in next week's blog.
This week Annette Lattanzi explains the ins and out around the Housing Legislation (Building Better Futures) Amendment Bill 2017 introduced to the Queensland Parliament recently.
With around a third of Queensland's population renting and around 80% of that number in the private rental market it's important that the government address issues of housing affordability and standards. It is also incredibly important to see that there is a fair treatment of both tenants and landlords alike and that the rights and interests of both parties to the rental market are given due consideration. As real estate agents, our property management department's job is to facilitate the relationship between these two parties and it is a daily balancing act of those rights and interests in the context of a regulatory framework that at times can be unclear and often misinterpreted.
As part of the Palaszczuk government's 10-year Queensland Housing Strategy, this week we saw the introduction of an important bill to Parliament to consider and implement amendments to a number of key pieces of existing legislation which address the rights of those living in a variety of rental accommodation. The main focus of the bill is proposed changes to improve the safety and security of those in residential parks and retirement villages and addresses some of the very concerning instances of unacceptable behaviour in those industries such as those raised in the current ABC Four Corners program "Bleed Them Dry Until They Die": Monday 26th June.
However, there are also provisions to introduce a regulatory framework to set out minimum housing standards to be imposed for rental accommodation in Queensland. When introducing the bill to Parliament this week, the Minister for Housing and Public Works, the Hon MC De Brenni noted that the proposed amendments to the Residential Tenancies and Rooming Accommodation Act 2008 ("RTRA Act" being the main Act governing landlords and tenants) "delivers on the government's election commitment to ensure rental premises are safe, secure and fit for purpose. It is a concern that properties can be rented where amenities do not work, and if tenants speak up they have no guarantee that the landlord will not end the tenancy at the end of the lease. I am concerned that this creates a system where vulnerable Queenslanders can be forced to live in homes where the basic services and amenities do not work and they have little recourse or, alternatively, are too afraid to speak up about it. Therefore, the minimum housing standards will enhance the safety and dignity of Queenslanders who rent their home and ensure any vulnerable community members are supported to sustain their tenancy".
The bill in its current form (remembering that this is not law yet) allows for a regulatory body to prescribe minimum housing standards for any matter relating to premises or inclusions. This is incredibly broad reaching. It goes on to suggest examples which may include:
(a) sanitation, drainage, cleanliness and repair of the premises, inclusions or park facilities; (b) ventilation and insulation; (c) protection from damp and its effects; (d) construction, condition, structures, safety and situation of the premises, inclusions or park facilities; (e) the dimensions of rooms in the premises; (f) privacy and security; (g) provision of water supply, storage and sanitary facilities; (h) laundry and cooking facilities; (i) lighting;
(j) freedom from vermin infestation; (k) energy efficiency.
There are already general standards imposed on landlords under the RTRA Act. Properties must be clean, fit to live in and in good repair and this obligation continues throughout the tenancy. Tenants too have obligations to maintain cleanliness, ensure they don't damage the property and report any damage or maintenance as soon as possible. As these are law, they would override any inconsistent regulation introduced as part of the new regime. Whilst we agree that the law is subjective and unclear, resulting in much of our day spent trying to manage tenant and landlord expectations about what needs to be fixed, to what standard, how fast and at what cost to both parties, we are anxious to see what prescription the government has in mind.
Will we see further additions to the mandated requirements addressing safety concerns such as smoke alarms, safety switches, pool safety and blind cords, all of which have great merit. If so, can we see a way to address the haphazard approach to the myriad of safety concerns for a property without whittling away the investments of thousands of property owners. How will this play out in a practical sense when a great deal of rental properties are not brand new builds, may have deficiencies under the new regime which are costly to address and are priced to rent accordingly.
With the bill now tabled and further public consultation now sought on what these minimum standards will look like and how they will be enforced, we hope that the end product improves the industry as a whole and does not give rise to yet another layer of bureaucracy which tenants and landlords need to navigate. We all know red tape hinders investment and efficiency as much as confusing regulation breeds mistrust and uncertainty.
It should be about striking a fair balance between landlords and tenants. We will keep our clients updated as the Bill progresses through parliament.