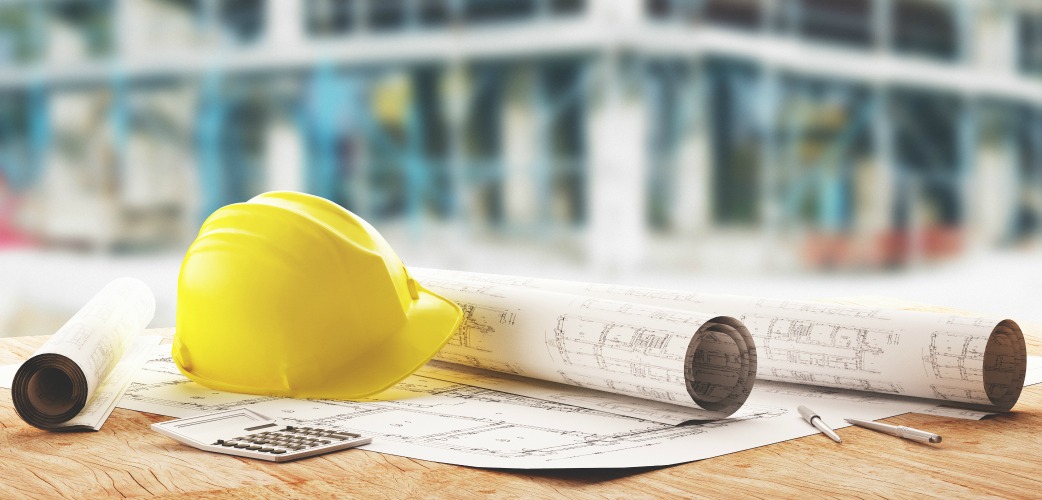 There has been a lot of discussion in recent news cycles about apartment buying in Brisbane and Perth. Several of the banks have "blacklisted" some suburbs in Brisbane. Purchases of apartments in these areas will be subjected to much more strict lending requirements and construction companies are collapsing under financial pressure. We sat down with John Frame, a trusted advisor, Finance Consultant and much respected friend of Clark Real Estate. John is a qualified Accountant, Finance Broker and Financial Planner with over 25 years experience in the Finance Industry.
John, what is your occupation and how long have you been in the Mortgage and Lending Industry?
I am a fully qualified and accredited Finance Broker. I have been a Finance Broker since October 2005. I am also a qualified Accountant and Financial Planner and own and operate several commercial and residential investment properties.
There are reports of a construction crisis, with 30 construction companies collapsing this year and more in trouble. What are your thoughts around this? Why do you think this has happened?
This is nothing new. Development and construction is a high risk business and it's volatile and cyclical and developers and builders have boomed or busted historically. Hence why I am not a fan of buying off plan.
It has occurred due to supply and demand but bank lending policy and regulatory constraints have accelerated this. This has not happened overnight and has been at least 2 years in the making. APRA and ASIC have got involved due to the increase in investment and interest only lending. Banks have also stopped lending to foreign investors. When developers build units they are required to demonstrate to the banks they borrow from to fund the development that they have pre-sales. The buyers will not be able to get finance as there is no title yet nor building. Buyers are buying off plan and have to pay a 10% deposit to cover lending policy. Buyers generally can only start to apply for finance 60 days out from anticipated title registration date.
Some of the banks, including the "Big Four" have "blacklisted" some suburbs in Brisbane. In particular of interest to clients of Clark Real Estate, the inner North and Northern suburbs of Brisbane. Purchases of apartments in these areas will be subjected to much more strict lending requirements. Can you explain more about this for us?
Again – nothing new. Banks have always blacklisted areas where they believe there is an oversupply and they want to limit their exposure. It is new for the northern suburbs of Brisbane but inner Brisbane has always had restrictions. The northern suburbs have had a surge in new apartments blocks as has Southbank/West End, Inner Brisbane city and some Eastern suburbs. Docklands in Melbourne is an example of what can happen – 30% of these apartments have still not had an electricity account opened. Sydney is experiencing the same issues. The policy has always focused more on new properties. Established/existing units will not be affected unless they are serviced apartments or less than 50sqm. We also have issues with new properties and the valuations of these properties and for years have run into shortfalls between valuation and purchase price.
We have had cases where we have a loan approved for a customer to buy in a unit block and two days later another customers loan at the same bank is declined because that particular bank has reached their maximum exposure in that unit block (ie. the bank policy will state that they can only for example finance 30% of the total units in that block). Bank's also do this with freehold property by use of the post code.
How much harder do you think it is going to be for first home buyers to enter the market?
No harder than it was 30 years ago. First home buyers will always struggle to get into the property market because they have to save. To save requires sacrifice which many will not be prepared to do. Many will prefer to travel, etc rather than save for a property. I often say people will struggle to save a dollar but they will find money to make a loan repayment because there is a consequence. One of the greatest gifts a parent can ever give to their children after birth is to encourage them to save and enter the property market early. The argument that people should rather rent and invest in shares does not wash with me as most will never save the surplus to invest. The property a first home buyer purchases becomes the building blocks for their investment as it is enforced saving due to them having to make the committed loan repayments and historically over time property increases in value. 30 years ago, first home buyers had to save a lot more for a deposit as the maximum loan to value that banks would lend on was much lower than it is today. First home buyers need to save a minimum of 5% of the purchase price of the property how days. Most of the time, first home buyers are not prepared to compromise on their first property to get into the market.
What advice would you give to those currently saving for a deposit for their first home or investment property?
Save and get in as early as possible. Saving does involve sacrifice and you need to be prepared to do this. Buy a small property rather than wait for your perfect property. You can always leverage off the equity in your properties as time goes by. I know some young people who are less than 30 and already purchasing their 3rd property.
Do you believe that there needs to be a "correction" in the Brisbane property market??
Not on freehold property but units are likely to take a hit due to the oversupply over the coming 12 to 18 months. Sydney and Melbourne property prices are significantly above Brisbane so I can't see a correction being required for Brisbane properties. Brisbane and Queensland property is far more affordable than Sydney and Melbourne, yet people are not migrating here due to the lack of employment opportunities. The Queensland government is not being proactive enough to create these opportunities. The Queensland government answer to employment creation is employing more public servants. This is not efficient nor productive for the Queensland economy.
How does buying in Brisbane compare to buying in Sydney or Melbourne?
Brisbane prices are significantly lower than both Sydney and Melbourne. The rental yields in Brisbane are also significantly higher than Sydney and Melbourne. The problem is that APRA and ASIC have put the squeeze on investor lending so this will slow down the market and we will be very reliant on owner occupier purchase and first home buyers. Owner occupier purchase must be driven by migration into the state through increased employment opportunities
Do you feel a sense of panic out there in market?
No. It is the usual case. People who should be doing something are not and those that are not in the position to do something are trying to do something. No matter what stage the market is at, you enter when you are ready and comfortable. There is a property deal every day, one just needs to research, buy in the right location at the right price. If anything, this is the time to look for deals due to stressed developers or banks having to offload.
If you could predict where things might be in terms of Brisbane property in ten years time what will be happening?
The million dollar question which requires the magical crystal ball. Brisbane is evolving and so is the population. The large family home is a thing of the past. People want lock and go. Traffic is a driver for this. Brisbane is becoming a major metropolitan city and with that comes high density living and demand for better public transport infrastructure and road infrastructure.
Are there still growth areas to buy in terms of apartments?
There will always be opportunities. Fairfield down to Salisbury along the train line is probably a potential growth opportunity over the coming 5 years. There is a lot happening around Albion and Lutwyche as well. So, long as they are close to public transport, hospitals and schools with lifestyle benefits. There will be opportunities now as developers and banks try to offload the apartments due to distress.