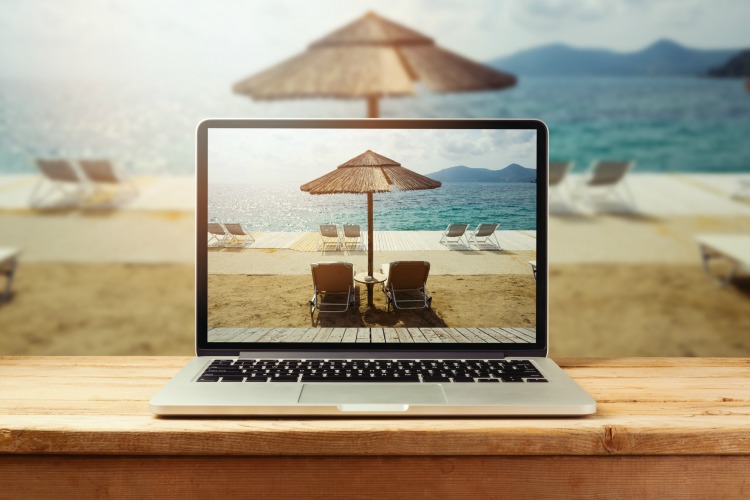 Australians are known to be great travellers, with millions of us hopping on a plane, boarding a train or loading the car every year. Australian's have also put roots down all over the world, with an estimated one million Aussies now living overseas.  At this time of year, while we are shivering in our shoes in Brisbane, our social media feeds are full of friends living it up in the European Summer.  Not that we are jealous or anything… 🙂
But when Australians do decide to embark on an extended sojourn abroad, what do they do with their homes? If you are in the position to engage in overseas property investment and keep hold of your property, how do you manage a property from overseas or interstate?
Communication
Communication is key. Make sure you find the right property manager who is fully transparent and who will embrace new technologies to be able to keep communication with you running smoothly, even across time zones.  These days, it's imperative to work with a property management team who thinks outside the box and goes the extra mile for you so you have ease of mind and practical solutions to distance while knowing that your investment is in great hands. You may already live overseas but know that buying a home or a unit in Brisbane is smart buying. You will want to find a property manager that can work with you just as easily from California as they could if you were in Clayfield.
Inspections
The biggest issue with international property investment is being a long way away from your property and carrying out regular inspections. When carried out by a trusted agent, inspections are a great way to ensure that your property is being looked after. But what if you want a more hands-on approach to your property?
Clark Real Estate offers the innovative opportunity to live stream inspections via Skype or FaceTime so that you can be there with the agent when they carry out their quarterly routine inspections. If the time zone makes this difficult, then the agent will record and store your inspection for you to view at a convenient time.
Finding the right price
Setting the right price is hugely important when renting out your property, whether you are still in the area or not! If you are not local to your investment property, it can be difficult to recognise local market trends, meaning that your property might be over or under priced for the area.
In this situation, it is important to hire a local expert, one who knows the area and is willing to provide you with a current market rental appraisal so that you know your property is being rented out for the best possible price. That way your piece of international real estate is going to make the best possible return.
Locating the right property manager
Ensure you hire the best property manager that you can by talking to them on the phone or Skype, reading their testimonials and ensuring they know who you want to be living in your property. Clark Real Estate use their extensive database and refined application processing techniques to find the best tenants.
If you're planning on moving overseas or interstate and want to leave your property in safe hands, get in touch with Clark Real Estate today! Our expert property managers will ensure your property is maintained to the highest quality and keep you up-to-date every step of the way.