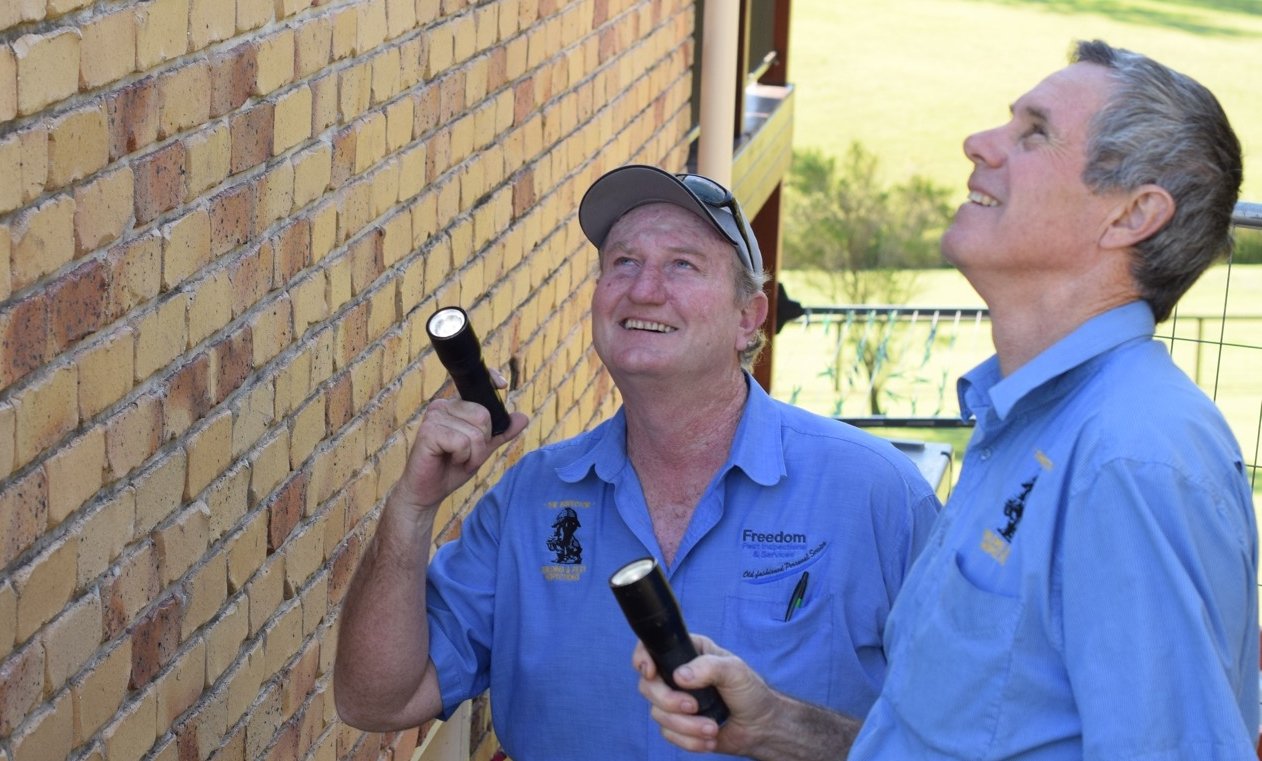 When you're purchasing a new home there are many hoops you have to jump through in order to finally move into your dream house, this week I'd like to dig deeper into one particular hoop that isn't mandatory but almost should be. 
So let's look at exactly what goes on during a building and pest (B&P) inspection. That way when the time comes you'll know what to expect and why it's so crucial to have one.  
As either the seller or the buyer you can choose to have a B&P done on your property but we're going to discuss why as a buyer you'd be silly not to. 
Above all your inspector will be looking to ensure that the property is structurally safe! But they will also evaluate the buildings efficiency, accessibility and if it's a new house that's still being built, it's still valuable as they will verify that the building is adhering to industry codes and standards.  
A B&P report can be a good bargaining tool during negotiations! Make the most of their expertise by attending the inspections and by coming prepared with questions or concerns that you may already have about the property.  
Depending on the level of qualification that your chosen B&P inspector has will decide what they will cover during their assessment. These are some of the key feature you can expect them to examine:  
Pest problems

 

Ceilings, walls, and retaining walls

 

Floors

 

Eaves

 

Electrical

 
Heating, ventilation, and air conditioning

 

Hot water system

 

Plumbing and drainage

 

Moisture problems

 

Maintenance issues

 
Fencing

 

Asbestos

 

Guttering

 
There's a fair bit for your inspector to look over and you don't want to rush the process. So depending on the size of the property, you should allocate roughly 30 minutes for units and an hour for a house, maybe longer if any problems come out of the wood works so to speak. 
I know you're wondering how much this is all going to cost you and you should be pleasantly surprised to hear that the average cost for a 3 bedroom home is between $300-$600. This isn't a huge price to pay when you think about the potential future problems you're avoiding. 
The cost isn't always on the buyer either; some of our agents recommend that our sellers get ahead of the game by completing a B&P when the property goes on the market. In this way they can lay everything out on the table and there are no surprises for anyone come crunch time. 
For example a property we sold in Zillmere was found to have live termites on inspection, and the contract ended up falling through as a result. Another buyer was found who was okay with the damage and the vendor still managed to sell.
The team at Clark have been doing this for a while now, so we have a great list of recommended B&P inspectors that you can check out below! 
B.I.A.C.S. Pty Ltd 0400 541 704 
Guidance Building Services  1300 360 488 
The Inspector  07 3219 9222 
AAA Pre Purchase Inspections 07 3263 8557 
Accurate Building Inspections 07 3265 1011 
APM Solutions  07 3828 2020