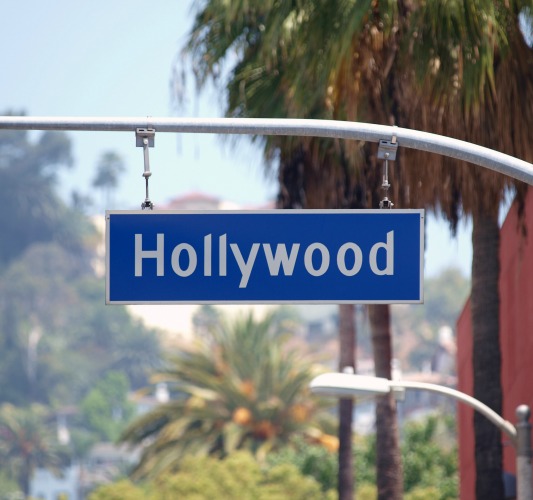 Every now and then we need to take an objective look on our life. Or just take a break to rewire or refocus. Movies are a wonderful way to do this. They can make us cry when we really need to cry, laugh when we really need to laugh or be inspired when we really need to be inspired.
As it's Oscar's Week, we thought it might be fun to take a quick poll around the office to find out which films have inspired our staff. Grab your popcorn and box of Maltesers this weekend and have this list handy.
Mario Lattanzi
" I would have to say, 'Uncle Buck'. With two young daughters who are quickly growing up, John Candy gave me a few tips on handling adolescent boys. 🙂
But in all seriousness, 'Breaker Morant'. This is an incredible story of injustice and the start of what many foreigners identify as the Australian Character and sense of humour.
Annette Lattanzi
"I would have to say 'Forrest Gump' has always been a favourite and inspiring movie of mine. It reminds me that life is a long race, with many turns. Some are rewarding, some are tough. It can throw so many opportunities your way and if you stop and look at things with a simple focus and put your heart into it, you can make something sweet out of not much at all. The most important things are to make sure you're happy, stay loyal, keep your promises to people and do something good for someone else along the way.
Debbie Napoli
"Mine would be 'Pay It Forward'. It's the story of a teacher who gives an assignment to his class, which results in a beautiful and world changing outcome. I love the idea of paying the favour forward to an unsuspecting person."
Dean King
"I would have to say 'Touching the Void'. It's a documentary about two English men who climb Siula Grande in the Peruvian Andes. It reminds you to never give up, to continue on, no matter how bad things might get and to take what comes with humility.  The matter of fact way that Joe and Simon talk about their ordeal is refreshing and humbling. If you've never watched it, as Molly says, do yourself a favour…"
Deborah Byrn
"I cannot choose between 'The Blind Side' and 'Wonder'. Both have the same sentiment and message. They both inspired me to be a better person. With love and support we can achieve great things and make a difference in other peoples lives."
Emilia D'Agostino
"I am going to say 'Ferris Bueller's Day Off'. If you are going to do something, do it well. And I've always wanted to drive a convertible".
Alice McDonald
I have to say 'Happy Feet' would have to be the most inspiring film for me. I love it because it's a children's movie and, despite not fitting into society's standards, Mumble the penguin uses his unique talents to make a large difference in the world. As a child it worked to empower me. And now, as a young adult, I can acknowledge that and find some greater purpose. I can also use my own unique talents to stop penguins going hungry. Or perhaps find my own goal…"
John Vierkant
"I nominate 'Shawshank Redemption'. The great cast demonstrate strengths of character in different ways as they engage in their battle of wills. Approaches to resolving conflict on many levels make this a great film for younger people as well. It's a totally engrossing and encompassing film."
Christine Kendall
"I would like to say 'The Colour Purple'. It's a heart wrenching film that really opens your eyes to how much coloured people suffered over the years. It inspires to make the future better."
Jordan Cleland
"My favourite drama is 'The Last of the Mohicans'. I love it because it is based on a true story which is accurately portrayed, has epic battle scenes, a great soundtrack and brilliant acting. When you finish watching it, you feel fired up. My comedy pick would be 'Old School. I love this classic comedy because it is so relateable. Middle aged men wanting to be 21 again. I can certainly relate to that. 🙂
Melinda Nizeti
I love 'Under a Tuscan Sun'. It always made me want to visit Tuscany to experience the food, the wine and the absolutely amazing scenery. I did just that last year! It didn't disappoint. It was truly an amazing trip.
Jesse Wilkinson
Mine is 'Senna' (2010). A documentary about the F1 Driver from Brazil. I like it because its about him coming from nothing and becoming the greatest of his era. Its about his will to win and fight to be the best. It shows his life as a driver and his life as a massively generous human who eventually died in a racing accident.