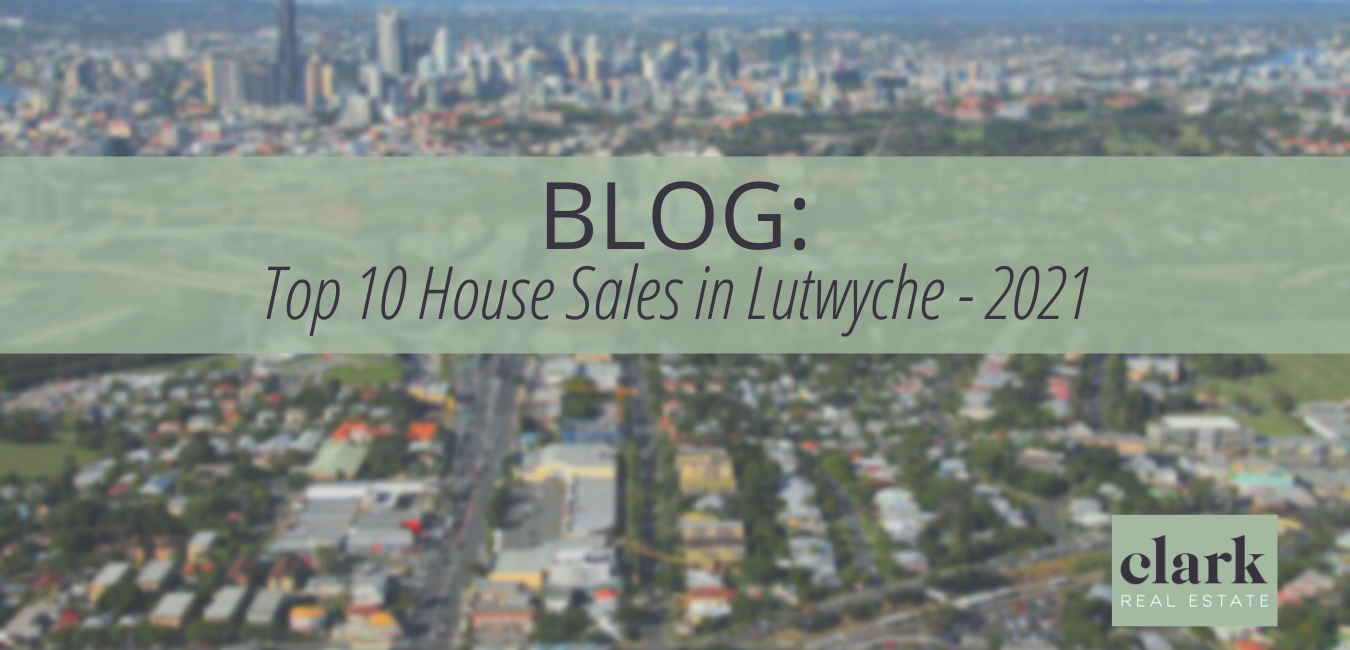 A mere 5 kilometres from the CBD, Lutwyche is right on Brisbane's doorstep. Boasting great public transport and its proximity to the Inner-City Bypass, Lutwyche is easily accessible from any direction.
It's no surprise that properties for sale in Lutwyche are in high demand. With all of its local amenities, and the city and surrounding suburbs being so accessible, not to mention over 11% growth in median sales vales from 2020, Lutwyche remains remarkably affordable when compared with neighbouring suburbs. Architectural styles in Lutwyche range from spacious Queenslanders', smaller cottage style homes and a mixture of medium-density housing.
There are only 572 houses in Lutwyche, roughly 23% of the total dwellings, for the period ending August 2021 there were 40 recorded house sales, which is an astounding volume growth of 73% on 2020 (where 23 sales were recorded) and the most amount of house sales per annum in over 10 years.
As at November 30 2021, there have been 52 house sales in Lutwyche, of those, 27 topped the $1M mark, with 1 even reaching $2M. Despite over 50% of the sales so far in 2021 being million-dollar plus sales, the median sales price of houses in the area is currently $871,750.
The whole area is popular with downsizers and high on the radar for first-home buyers as it is more affordable than the core inner-city suburbs. Buyers get so much more for their money and it is no surprise to see so many people adding Lutwyche to their "places to buy" list.
If you are interested in houses or units for sale in Lutwyche, Clark Real Estate are the people to call. We are experts in the Brisbane Northern suburbs real estate market, and are passionate about matching you with the right property. contact us today!
Top 10 Sold Properties
10) 6 Gunyah Street Lutwyche QLD 4030

Sale Price: $1,250,000 Sale Date: 20 Nov 2021 Area: 405m2
Eq. Building Area: 66.0m2
Attributes: 2 Beds, 1 Baths, 1 Car Spaces, 1 Lock Up Garages
9) 37 Damon Road Lutwyche QLD 4030

Sale Price: $1,327,700 Sale Date: 8 Nov 2021 Area: 470m2
Attributes: 3 Beds, 1 Baths, 2 Car Spaces, 2 Lock Up Garages
8) 23 Damon Road Lutwyche QLD 4030

Sale Price: $1,360,000 Sale Date: 21 Jul 2021 Area: 433m2
Attributes: 3 Beds, 2 Baths, 1 Car Spaces, 1 Lock Up Garages
7) 15 Gunyah Street Lutwyche QLD 4030

Sale Price: $1,405,000 Sale Date: 6 Nov 2021 Area: 506m2
Eq. Building Area: 113.0m2
Attributes: 3 Beds, 2 Baths, 1 Car Spaces, 1 Lock Up Garages, 1 Ensuites
6) 34 Windsor Avenue Lutwyche QLD 4030

Sale Price: $1,500,000 Sale Date: 21 Oct 2021 Area: 405m2
Attributes: 4 Beds, 2 Baths, 2 Car Spaces, 2 Lock Up Garages
5) 20 Gunyah Street Lutwyche QLD 4030

Sale Price: $1,600,000 Sale Date: 10 Jul 2021 Area: 607m2
Eq. Building Area: 177.0m2
Attributes: 4 Beds, 2 Baths, 3 Car Spaces, 2 Lock Up Garages
4) 25 Gunyah Street Lutwyche QLD 4030

Sale Price: $1,675,000 Sale Date: 9 Nov 2021 Area: 405m2
Attributes: 4 Beds, 2 Baths, 2 Car Spaces, 2 Lock Up Garages, 1 Ensuites
3) 5 Yarraman Street Lutwyche QLD 4030

Sale Price: $1,750,000 Sale Date: 23 Oct 2021 Area: 810m2
Eq. Building Area: 109.0m2 Attributes: 3 Beds, 2 Baths
2) 46 Florrie Street Lutwyche QLD 4030

Sale Price: $1,825,000 Sale Date: 9 Jul 2021 Area: 830m2
Attributes: 5 Beds, 3 Baths, 2 Car Spaces, 2 Lock Up Garages, 1 Ensuites
1) 39 Norman Avenue Lutwyche QLD 4030

Sale Price: $2,000,000 Sale Date: 22 Jan 2021 Area: 1,215m2
Attributes: 3 Beds, 2 Baths, 2 Car Spaces, 2 Lock Up Garages, 1 Ensuites