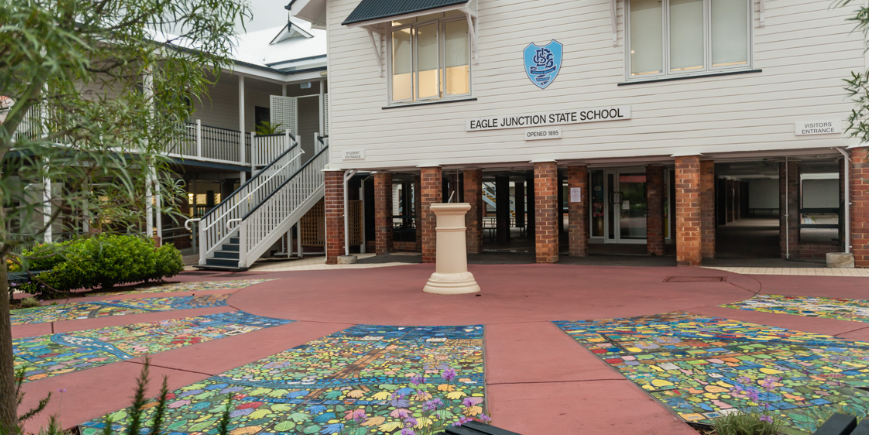 One of the primary factors that families look for when choosing a home is the proximity to good schools. Giving children the best possible education is always a priority on parent's agendas and if this can be done through the State system, that's an attractive proposition. Buying a property within the catchment area of a good school is a vital consideration and can add significant value to a home as both private and public school choices can influence buying criteria.
Eagle Junction State School is an iconic school in Clayfield with an historical background. The total number of students has been capped, thus ensuring your children are not lost in the system. The school caters for students from Prep to Year Six (6). Established in 1895, Eagle Junction State School regularly ranks within the top 50 primary schools in Queensland. As such it is specified as an enrolment managed school, meaning opportunities to enrol are predominantly restricted to families within the catchment area.
Where is the catchment?
The Eagle Junction State School catchment area covers the area south of Shaw Park/Kalinga Park in the north, down the western side of Zillman Road in the east, before zig zagging down along the line of Sandgate Road to where it intersects Frodsham Street in the south west. The catchment then follows the eastern side of Hudson Road before following the railway line from Fraser Street, past Wooloowin Station to Ashbolt Street, where it heads due north, following the line of Kent Road as far as St Anne's Catholic Church on the banks of Kedron Brook on Nelson Street.
The full map of the catchment area, as well as all the other catchment areas in Brisbane can be found on the
Department of Education and Training website at this link.
So which are the best streets?
Any location within the catchment area is deemed to be a "good buy". For prospective buyers wanting to reside within a short stroll of the school, Stopford or Adelaide Streets are perfect and are not near main arterial roads.
Bertha Street or Nelson Street in the north of the catchment area are both quiet roads, well within a short amble of both Kalinga and Kedron Parks. Lodge Road and Clark Street are also both quiet and close to the family friendly Melrose Park.
If you want advice about the local area before buying your next home, why not talk to one of Clark Real Estates local area experts today.
Clark Real Estate know the Clayfield area like the back of our hands so we know exactly what to look for when it comes to properties within catchment areas.