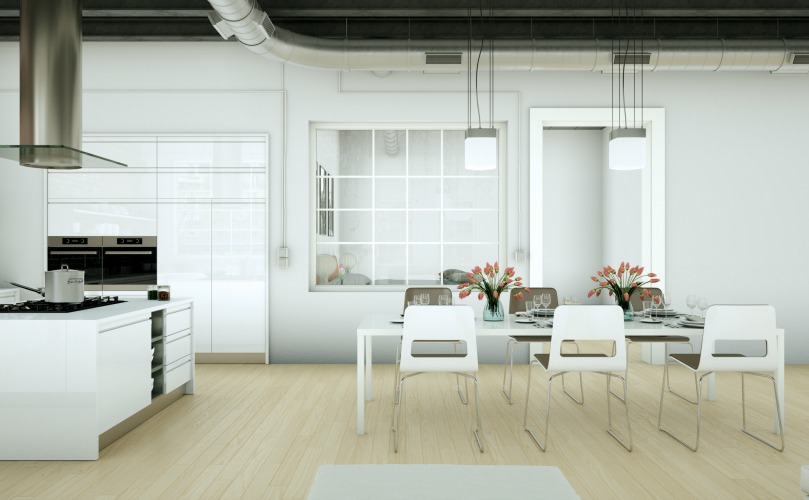 Getting your house ready for sale doesn't have to be the most expensive exercise of your life. But it will require a lot of hard work. Like, getting dirty, tired and grumpy kind of hard work. But it's worth it. And very effective.
Here are FIVE inexpensive but fairly labour intensive tips that will make your house shine out from the crowd.
Street Appeal.
Make sure the lawn is mowed, especially and including the footpath. If your street number is not prominent, make it so. You can paint your old one or invest in an inexpensive, easy to read new one. Keep your lights on at night once the house is on the market. You would be surprised how many prospective purchasers drive by at night after work. That warm, inviting glow can be very seductive. Sure, you might see a slight spike in your electricity bit, but it's a relatively small investment with a lot of potential return.
Make your verandah or entrance welcoming and inviting.
Select one or two (no more) pieces of clean and good furniture (a garden seat or bench is ideal) add potted fresh, lush plants in bloom (but again, not too many. One of each side of the entrance is perfect) and a modern and a clean welcome mat. No mat at all is preferential to a tired, tattered stained one. If it screams "Nanna" – get rid of it.
Declutter and clean.
I know you've been expecting this. But DECLUTTERING along with CLEANING are the two most important aspects when it comes to presenting your home. Be ruthless. If you struggle big time to depart with your twenty-four year old son's kindy paintings then you might need to get some therapy as well. But no one…NO ONE wants to see your junk. And yes, to strangers, it is junk. Hire a pod or a Taxi Box or invest in storage solutions if you really cannot throw out. Put any money you may have into a truly excellent cleaner. Do this after you have de-cluttered. You want your house to literally sparkle. Windows need to be extra clean, especially the front windows. Once you have decluttered you will amazed at how much easier it will be to keep things clean. Have front of mind how relaxing and soothing a lovely hotel room feels. You want to create the feeling of a beautiful canvas with the potential to make it a home. Someone else's home. Keep it simple.
Keep the 5 senses front of mind.
You want potential purchasers to feel everything when walking through your home. You want them to remember how it smelt (soy candles are best), how the gorgeous throw on the sofa felt, how the birds sang in the trees. Some even may remember the champagne and cheese you put out tasted. But you don't always have to go overboard. But, of course, the most important sense to engage is sight. Knock it out of the park. Have the right balance between looking like a home, but not YOUR home and that afore mentioned luxury hotel suite. Replace personal photographs with artwork. Don't make the TV or games console the focus. Play to your (home's) strengths. Let rugs and good quality window dressings be your friends. Again though, keep it simple.
Style your dining room table and entertainment areas.
Nothing excites a buyer more than the potential to see how they can show off their beautiful new home. Flowers, good china, matching cutlery and napkins are a must. Cushions and soft furnishings are optional extras but very useful in creating a cosy, warm and "must have" environment. Dining rooms can sometimes feel cold and empty if not dressed. But they can come alive and create amazing appeal if styled.
All of this can be done using a smallish budget. Furniture and soft furnishings can also be hired. We are also very happy to provide advice and assistance.
For more ideas on how Clark can help you prepare for sale, please feel free to give us a call to discuss.