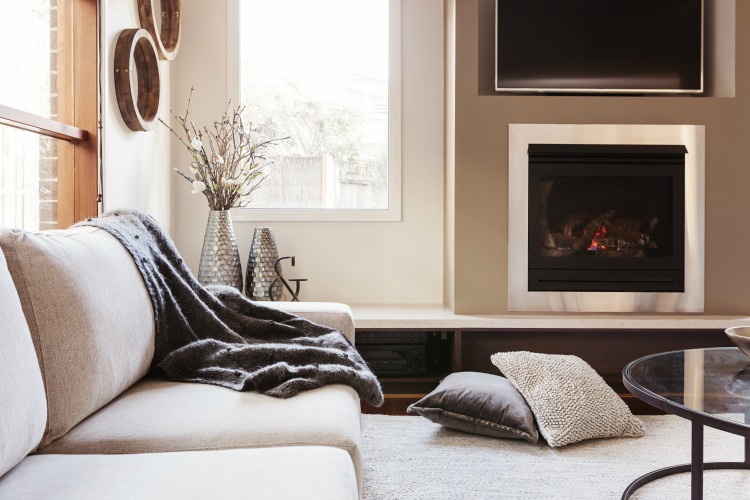 Presenting your home for sale or lease can be a huge stress.  The emotional strain is one thing, not to mention concern around finances.
Here are some tips and tricks to enhance your home without hurting your bank balance…
When shopping online, delay checking out
Shop a furniture site and, if you see an item you would love,  add to cart in your account but don't check out. If the site has your email address, it is almost guaranteed they'll send you an email with a discount code a few days later. If you don't mind being semi harassed to make the purchased, you can definitely save this way. 
Cover up
Cover a sofa, lay a rug over that stained carpet, or use fabric to hide something you would rather not see until you can afford to replace it. No one needs to know. The right throw or rug can add texture and beauty to a room. Winter is especially great for added layers. 
Spray paint photo frames
Pick up some cheap photo frames from charity shops, the more mismatched the better, and spray paint them all the same colour. All white works well. They look like you have bought them from a luxury homeware store – but it has cost you next to nothing and you have given money to charity in the process. 
Rearrange the furniture 
It's one of the oldest (and most effective tricks in the book.  Rearranging your furniture can completely change the feel of a room. The biggest mistake people make is to focus on the television and plan around that. TV's do not make for attractive photography.  Think outside the square box. 
Rugs
The right rug can transform a room. The bigger the rug the better, as it will give the illusion of more space. Shop on sale and end of season. But go for quality, classic pieces and natural fibres if you can. Texture and beauty are one thing but if you want them to hold a good lifespan, no fads will last the test of time.
Flowers & Plants
Fresh, locally grown flowers are best.  The aroma alone will transfer a room, not to mention the beauty and joy they bring. Look after them though. No one wants to see anything dying. Change the water too. Fresh clean water in vases looks beautiful and it will give the flowers longevity.  Well looked after, healthy plants are also great accessories to every room, even the bathroom and toilet. 
Artwork 
Art brings out your unique style, as well as giving beauty and depth to a room. It can also bring a room together in terms of colour coordination. Interior stylist and author of "Home For Now",  Joanna Thornhill always advises, "If you're decorating your room specifically around one statement piece, try picking out a colour which features in around one-third of your artwork to help the room feel coordinated and balanced."