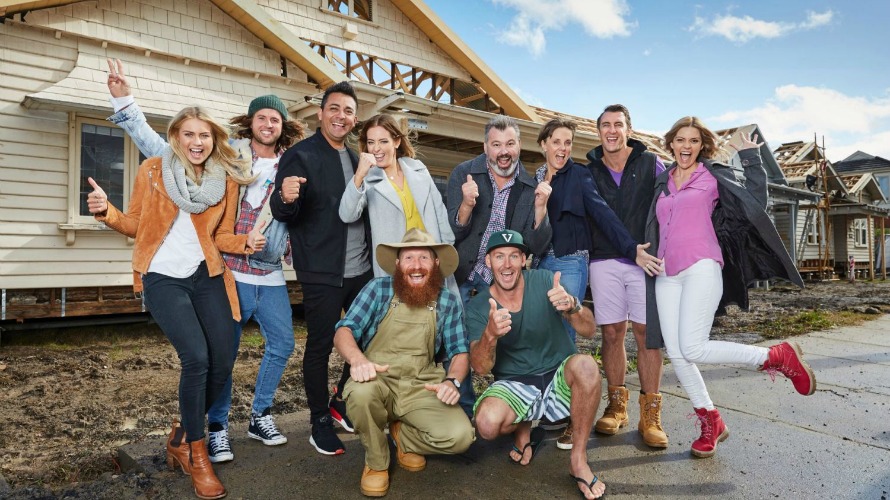 So another Season of The Block has ended. Thank God, say a lot of you. But probably no one louder than the couples who have been the victims (sorry contestants) this year. Okay, it's hard to call some of them victims. Pocketing $547,000 tax free moolah for twelve weeks work is pretty darn good. Not to mention the Instagram sponsorships garnered from crazy numbers for the genetically blessed and seemingly just plain lovely winners.
But the other thing that struck me about the couples is the way some of them look as if they will make it through anything and enjoy it. While others look as if they can't stand the sight of each other. I found it fascinating that those that really seemed to work as a team and had a shared focus, won over viewers a lot more easily than the "villains" of the show. And, no. they can't blame it on the "editing". I have seen them interviewed. Those that worked the best together also seemed to do well. Even the "rookies" were successful as they were so grateful and were certainly loved by the public.
Watching couples fight is not fun. Maybe it makes you feel better about your own relationship but you can go out to dinner without the kids to do that. Watching couples bicker and pick at each other feels painful and invasive and sad. But every year Channel 9 looks for "that couple" who will roll their eyes and snarl at each other. And most of all, cry. You gotta have the tears. Essential viewing right? The producers know better than I do, but maybe it might be time to change it up a little?
We all need supportive partners. And a shared vision. The professionals I work with at Clark Real Estate (be it in Sales or Property Management, or the hardworking and often underestimated Customer Care Department) all say that having a supportive partner can make the world of difference to their working life. This also means supportive children as well.
Stacey, one of our most successful Sales Agents says that her son's support and encouragement of her means the world to her: "My son is extremely supportive and he is watching me achieve my/our goals – he gets it.  I am very fortunate in that way."
Jordon Cleland, our Senior and gun agent agrees that it is vital. He admits he doesn't have kids yet so that might change things a little but he knows his wife definitely has his back. And he hers. "Long hours are part and parcel of the career. I don't have children yet, so I'll have to get back to you on how that will affect things. I do, however, have a very patient and understanding wife. She asks me when I think I will be home and always adds an hour onto the time I say."
Mario and Annette Lattanzi are business partners in Clark Realty. But more than that, they are supportive of one another and share a common vision. I asked Mario what it was about Annette that he really appreciates and he said "I could not do what I do without the support of my wife and family. We are all on the same page with what is required for us to achieve our goals. Everybody understands that the path requires sacrifices and that achieving what we want requires toil and hard work. Nothing is more satisfying than achieving something from a collective effort. Hopefully our kids can see that reward takes effort."
Nice stuff guys. You are all winning.