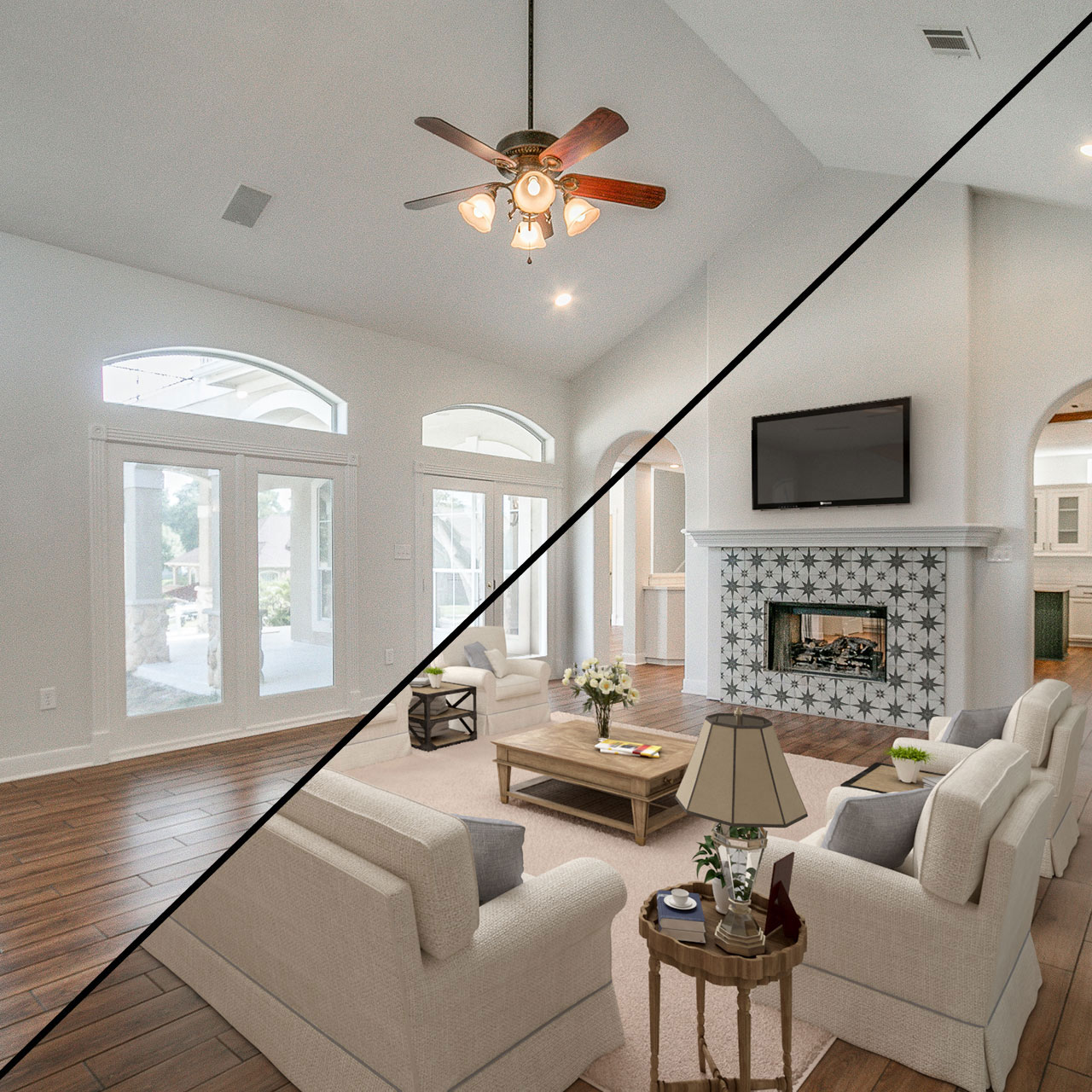 To stage or not to stage, that is a commonly asked question for those selling their home.
There is a lot to consider when selling your home, and staging is a frequent debate between homeowners and agents alike. Staging is hiring furniture and the services of a stylist to arrange the furniture. This can mean completely removing your possessions and replacing them with "staged" furniture or simply reorganizing your things and removing the clutter to prepare your home for buyers.
There are many advantages and disadvantages of staging your property. Staging can give photos dimension and bring a space to life, allowing buyers to easily visualize what their space could look like. However staging costs can quickly escalate, the hiring of furniture, artwork and decorative pieces, for example, all add to the pre-sale costs.  So let's have a look at the advantages and disadvantages of staging your home.
Advantages of staging
A professionally staged home will emphasize the space, functionality and features of a property so that prospective buyers can envision themselves in it.  When potential buyers see a bare home, all the flaws are exposed.
A well-staged home will stand out in the market and with modern technology, staging can also be done digitally. Combined with high-quality photos, staging can make your property look and feel like a comfortable place to call home.
Disadvantages of staging
Money, time and the pressure to sell quickly are by far the biggest drawbacks to staging. If you're not careful, you can blow your budget and spend thousands on staging your home (and quite some time obtaining quotes and setting the staging itself). It may require new purchases-not just moving stuff around or a new coat of paint.
Additionally, property owners who choose to engage the services of a staging company may feel pressured to sell during the lease period of the furniture (which is normally 4-6 weeks).
So should I stage?
When considering staging your property for sale, the financial, time and stress costs of staging need to be weighed up against any possible increase in the final sale price.
While you shouldn't feel pressured by an agent to stage, if you decide to stage, get plenty of quotes- at least three. Read reviews about the stylists and staging companies you are considering or ask your agent for a referral (they've dealt with many stylists before and have their favourites).