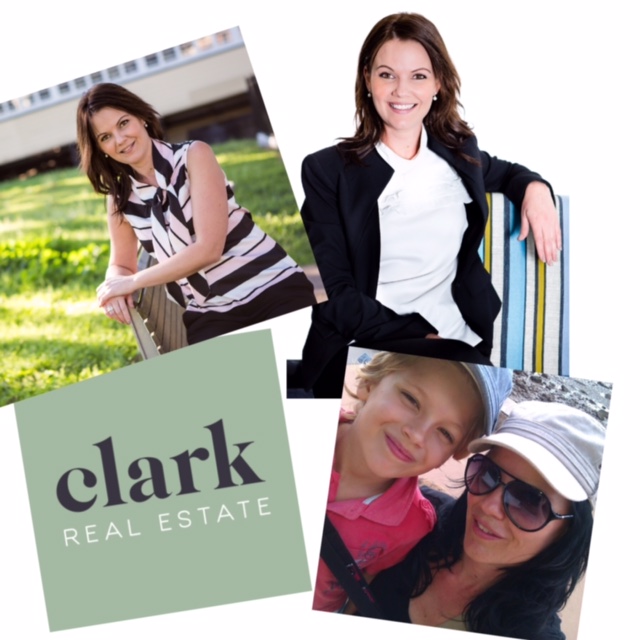 I believe you have just celebrated your First Anniversary in Real Estate and at Clark? How has that experience been for you?
It's been great! The training platform provided absolutely guarantees your path to success in Real Estate Sales. This, combined with the constant support from the owners of the business and the entire team has made my time with Clark a fantastic and rewarding experience.
What were you doing before Real Estate?
I spent many years as a Consultant working in Workplace Health and Safety and Human Resources.
Is it very stressful? And if so how do you cope with that?
The potential for it to be stressful is there – particularly if you are naturally empathic and/or emotional. A certain colleague may gently remind me to detach from time to time! And then there are the goals, targets, deadlines – great days and not so great days and occasionallly it can be overwhelming. But the ongoing support of my team, along with the simplicity of just doing the actions to get the results, really takes all the stress out of it. Plus, there's always wine ?
Do you have to work long hours? You have a teenage son. How does he cope with your working hours?
I do work more hours in this career than any other in the past. My son is extremely supportive and he is watching me achieve my/our goals – he gets it. I am very fortunate in that way.
What is the best thing about your job?
It provides the opportunity to improve the lives of others. To help them get from where they are to where they want or need to be. And that's really rewarding. Also, it provides a vehicle for me to achieve anything I want to in life – there is really no limit!
What led you to work for Clark Real Estate, in particular?
Clark provides stability, ongoing training, support and a system, which if followed, guarantees your success.
What did you want to be when you were a little girl?
A shop keeper…. A cash register was my favourite thing!
In order to succeed, what do you think are the most important attributes or habits you should have to get there?
Determination, resilience, and discipline. All 3.
What inspires you in life?
My son is my current source of inspo! He regularly reminds me of the bigger picture. And to be calm, fair and as good to others as possible.
If you can picture yourself in ten years time, what do you think would be different or the same about your life?
I am sure I will be in the same industry, and hopefully with my own business – helping others to realise their own goals.