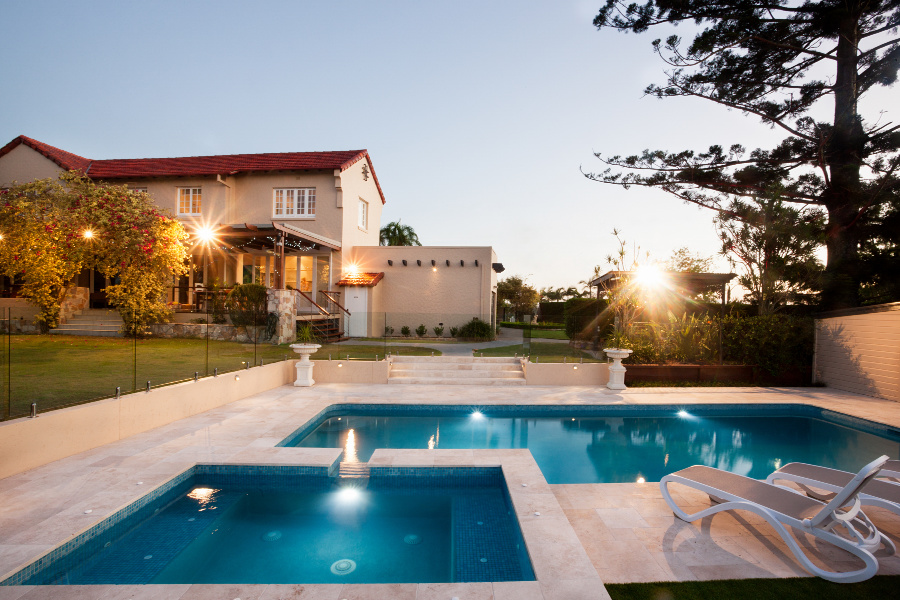 I'm writing this in the middle of a crazy heatwave.  All I can think about is how much I would love to be poolside.  Even the beach seems too hot right now.  "If only I had a pool…."
This must be the thought pattern of many a Queenslander this week. And it got me thinking. How many people actually have pools? And surely a pool in Brisbane increases the value of your home, right?  Or does it just make it a lot easier to sell?
Like everything in Real Estate, it comes down to location.  Even establishing that Brisbane has a hot climate, there are also some  (more upmarket) suburbs where it is almost expected that you have a landscaped pool. And if not, why not?
But how many people really do have the luxury of having their how private dipping area in their back garden?
According to a Roy Morgan survey in 2015 (I struggled to data more recent to this national survey) the following stats are quite revealing. Interestingly as well, the closer a city or suburb is to the beach, the more likely is the chance a home in that suburb has a pool.
Percentage of homes with in ground pools nationwide:
Perth:18%
Sydney:16%
Brisbane:15%
Regional QLD: 17%
Hobart: 4%
So, to pool or not to pool?  And does it really increase the value of your home? 
It also depends on demographics. Before making a decision, look at the local market. Do most houses in your area have pools? If not, there may be a good reason.
According to Aussie, pools are popular with families (20% are families with children aged 12–15 years). Then the ownership rate drops to under 10% for families with young children under six. If your area is more popular with downsizers or retirees, a pool could just seem like too much hard work. But this is changing as the elderly are not so much the elderly anymore and fitness is becoming ever more popular and important to the over 65s. 
But what it really comes down to is comfort.  And right now in Brisbane it is downright uncomfortable.  If I was in the market for a home right now and went to two inspections with similar homes but one had a pool and the other didn't, I know which one I would choose.
In fact, it would be hard to get me not to purchase then and there.
Here's a tip for agents… plan your open home for a property with a gorgeous pool in the middle of a heatwave.  Guaranteed sale.  🙂