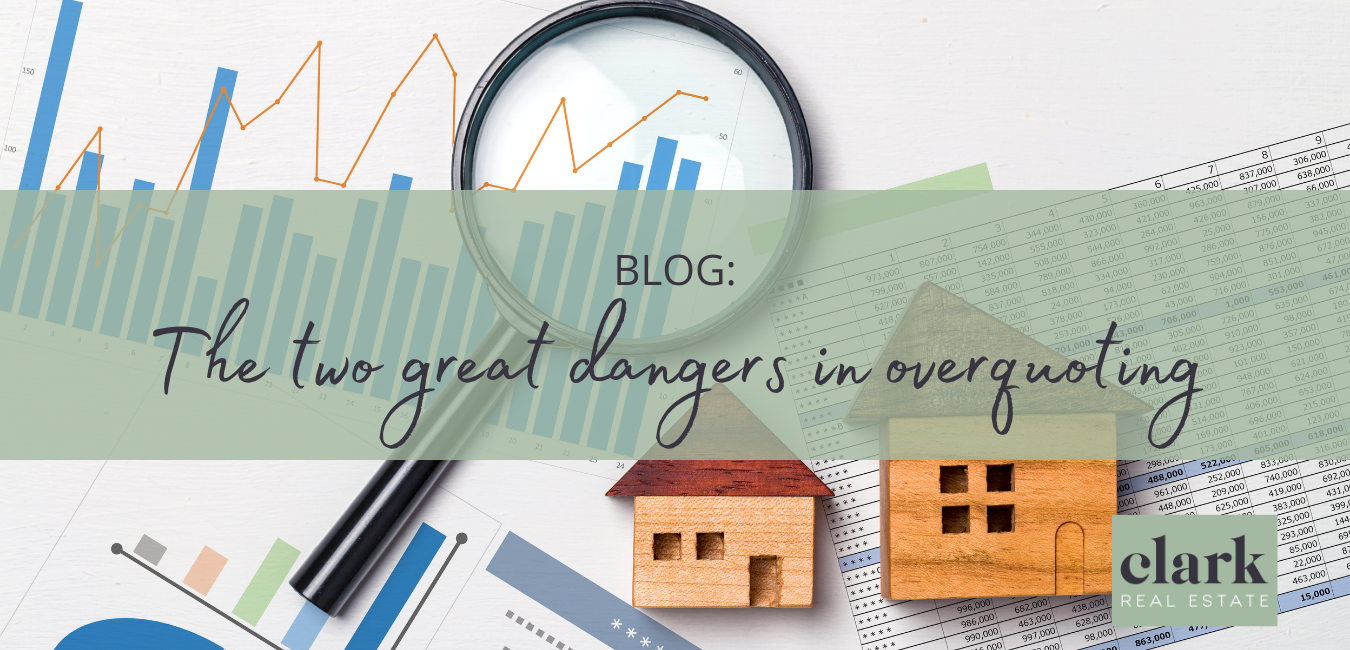 Many home sellers learn about the downside of this practice only when it's too late.
The first danger is the scenario in which the seller purchases another property before they have sold their existing dwelling. They buy on the basis of the inflated price guide on the existing home – a price, as they are soon to realise, that is unattainable on the open market. This scenario is common. Those who have been through the process are often left financially compromised and emotionally drained. To buy for $2 million, thinking you can sell for $1 million (or 'more at auction'), but only achieving $880 000, creates a devastating black hole in the budget.
There are boom-time examples of people selling for $500 000 less than the agent quoted. They sold for dramatically less because they had to, having committed elsewhere.
As an initial safety measure, when buying a house from an agent before you have sold, ensure you get multiple appraisals from agents and/or an independent valuation. It is important to understand there is a conflict of interest in an agent appraising your existing dwelling while at the same time selling you a home. If you are happy with that agent, it's okay to award them the listing at a later date. But do not purchase solely on their word in terms of the value of your existing dwelling.
The second danger inherent in an overquoting agent lies in the probability that the sales campaign will fail and the home will then languish on the market. When auction clearance rates drop suddenly-sometimes by up to 20 per cent-the market is clearly saying it won't continue to overpay. Four out of 10 people who go to auction expecting a 'bidding war' on their home fail to sell under these circumstances.
As the home languishes, the best buyers in the marketplace become spooked. 'Why hasn't it sold?' 'I wonder what's wrong with it.' 'The owners want too much.' And on it goes.
There is one type of buyer who is more than happy to make an offer on a stale listing – the bargain hunter.
These buyers love overquoting agents and compromised sellers. Here's a perfect scenario for people looking for a fire sale: The agent overquotes the selling price – sellers then buy elsewhere, and now they must sell – the campaign fails – the bargain hunter is the only person to make an offer.
Yes, the stakes are high when you call an agent in to appraise your home. Often higher than many people realise.
Protection
Now you are aware of the danger in being overquoted, you can take affirmative action to protect against it. Here are five steps you can take to ward off an overquoting agent and the dangers that ensue:
Get a guarantee. Have the agent guarantee their quoted price. Say something like, 'Before you provide us with a price, we would like you to know that we expect you to guarantee it. If it sells below the lowest price point quoted today, we are free of any obligation to pay you commission.' At the very least, ensure you have the means to negotiate their fee down if the fail to achieve the quoted price.
Seek evidence for pricing. Whatever price the agent quotes, it must be backed b y logic and evidence. If an agent can't explain and justify the price to the seller, then they have no chance of doing so to a buyer in the heat of battle.
Understand strategy and tactics. Focus on what the agent will do to achieve the price if granted the listing. Quoting a high price is easy. Achieving a high price takes skill, strategy and resilience. Ask the tough questions before you sign, not after, when it's too late.
Keep a secret. Never tell the agent, what you think the home is worth or the amount you would like. That's what the agent is there for: to price the home. Many agents' pricing strategy is to elicit the owners price expectation and feed it back to them as an appraisal. But nothing improves value like ownership. Therefore, the owner is not the right person to lead the charge         on the value question.
Follow the market. An agent may have previously given a high price when the market was at its peak but is that price still relevant? In fairness to agents the market price constantly gyrates. If your last appraisal was more than three months ago, then call the agent back in to get an update before you purchase elsewhere.
An overquoting agent can leave you exposed to multiple dangers.
Article from "Inside Real Estate" Peter O'Malley
As experts in connecting people with lifestyle solutions, a Clark representative can help you navigate real estate obstacles to ensure you achieve your property goals. If you would like to discuss your property plan or obtain a current market valuation of your property, please don't hesitate to contact us on 07 3256 1600.