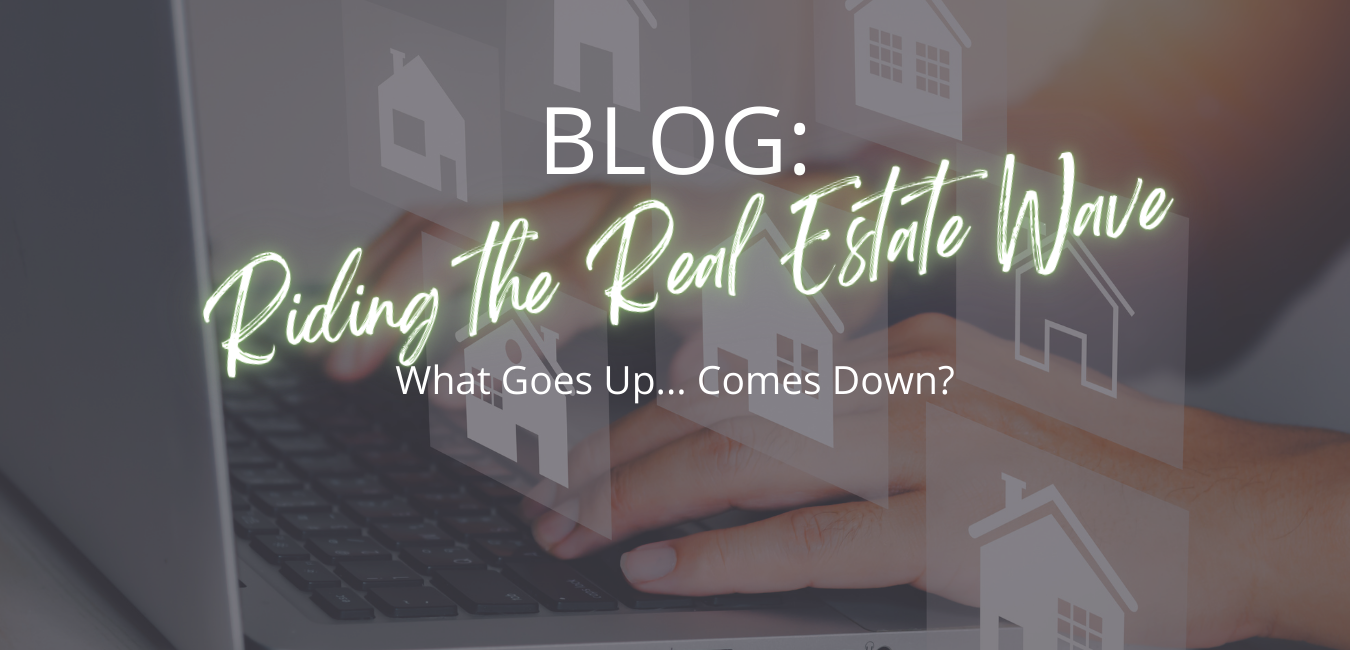 Strong markets (as we are in) are marked by lower supply and excess demand. This means there are more active buyers than sellers. The main effect of this situation is that excess buyers drive prices higher by outbidding each other for limited housing stock. Despite the market slowing down from the 20% increases we saw in 2020-2021, we are still seeing robust growth in Brisbane's Inner North. We do not have a crystal ball so there is no way to tell how long we can ride the wave.  
As noted in a recent Sydney Morning Herald article, Sydney and Melbourne home values have started to edge lower before any change to interest rates, as buyers reach the limits of what they can afford, banks reduce how much they will lend, and more homes are listed for sale. 
The falls are modest so far but are a reversal of the strong run up in prices in the past year. Sydney home values fell 0.2 per cent in March after a 0.1 per cent fall in February, CoreLogic's latest figures show, while Melbourne values fell 0.1 per cent in March and fell 0.1 per cent in December. 
On the supply side, the total volume of listings in the two cities is higher than a year ago, offering buyers more choice and reducing the frenzied bidding at auctions of last autumn that pushed prices up. 
In terms of demand, the momentum lost is backed up by lending data. The value of new home loans fell 3.7 per cent in February with every buyer type taking out fewer mortgages… 
Many buyers are hesitant to pay more and more for a home with the expectation of rate rises. 
So, what does the Sydney and Melbourne market have to do with what is happening is Brisbane? Whist selling conditions remain strong here in the Sunshine State (according to CoreLogic and from our own sales results in Brisbane's Inner North), Mario Lattanzi, Principal at Clark Real Estate, says "what we are seeing is a shift in the marketplace, this shift is being driven by 3 factors 1) inflation driving the RBA to increase mortgage rates 2) more properties coming onto the market 3) rising debt levels. This is being balanced with a significant expenditure from state and federal governments being injected in major projects into SE QLD, which will further stimulate growth. What this means moving forward is it is unlikely that the market will grow another 20% in 2022 but will become a more balanced market with growth as previously seen of around 2-3%".  
On the other hand, this market growth may not last as long as anticipated. Despite positive market conditions, there is tighter lending conditions compared to last year. Banks have been reducing how much they will lend, which has affected our Southern city counterparts already, and this could flow through to more affordable cities, like Brisbane, later.  
Despite the speculation of "will the market stay strong, or will it start to fall," we are urging prospective sellers who may be thinking about selling, to list their property to capitalise on the market whilst it is still strong. 
To ensure the best result for you, give us call on 07 3256 1600 so we can further explain to you how this works and develop a customised plan.