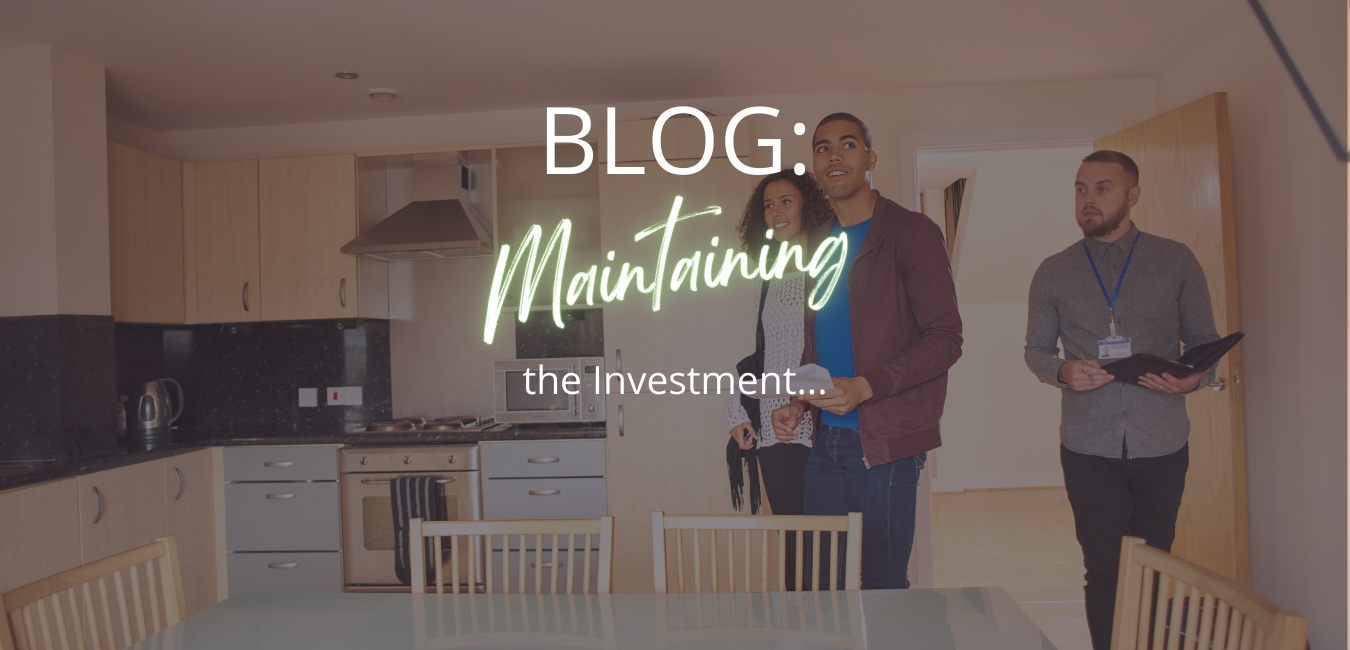 There are some realities about owning & managing an investment property that property owners should accept before they become investment property owners. If not, the investment property that was meant to serve you as a rock-solid performer can cause unwanted expenses, energy, and stress. 
At Clark Realty we contact owners after every inspection regarding the feedback from the inspection and send an emailed report. We recommend 12-month leases for all initial leases and recommend this to tenants when applying. This ensures initial security for your investment   
It is commonly accepted that tenants overall will not maintain a property as well as an owner-occupier would. We are not here to make judgements on this point, just let you know the facts. When you do have a tenant that takes good care of your investment property, ensure that you take good care of them. 
Property owners make 1 of 3 mistakes with their investment properties around this fact.  
1) They under invest in the maintenance of the property – If you buy a brand-new investment property with a 10-year plan but neglect the maintenance of the property, you end up selling an un-renovated property. The capital gains in the general market can be wiped off due to the deterioration of the property. Many property owners have difficulty finding spare cash to maintain their investment property. However, it is far cheaper to maintain a property than renovate one. A stitch in time saves nine! 
We offer a flexible fee structure with a package to suit your needs and the management services you require. From 'all inclusive' packages for consistent cash flow to 'management plus event cost' options. No extra hidden charges!  
All work is done 'in house' by your team of 5 experienced, professional, registered property managers who manage a small portfolio giving you the highest level of personal service.  
2) The second mistake that property owners make is they do not inspect the property often enough. Relying on a condition report from the property manager is not sufficient supervision of the property. Maybe it should be sufficient, but, in reality it's not. Many property owners are horrified when they finally inspect their property having not inspected it for several years. The actual condition of the property is so far removed from the condition reports they have been receiving that it defies logic. This is a shattering reality when the superb residence you originally leased out is now a battered wreck. 
At Clark We complete a routine inspection every 15-18 weeks, and we pride ourselves on looking after your property as if it were our own. Why are we different? 
We take an average of 100 photos per inspection and the report is sent to owners within 24 hours of the inspection taking place

 

Owners are welcome (and encouraged) to attend inspections (must give at least 7 days' notice if wishing to attend to comply with Entry Notice requirements)

 

Maintenance from each inspection is reported from site or within 24 hours if owner unavailable

 

Tenants are notified of upcoming routines with at least 1 months' notice and reminders

 
The 1% you negotiated off the agent's commission will not be much compensation if your agent does not keep your investment property to a high standard. Keeping on top of inspections and ensuring open & prompt communications are all part of Clark Real Estate difference.  
3) The third mistake that property owners make is they allow issues to fester. When the property owner is happy to let maintenance issues slide or insists, they are done on the cheap (& nasty), they set the expectation standard for both the agent and tenant. As a property owner, it is important that you insist your investment property is maintained to a high standard, both through your actions and words. 
We understand this is crucial for both property owners and tenants. That is why all maintenance reported to owner within 24 hrs of being received, as well as: 
Emergency maintenance notified immediately (on call staff member for out of hours emergencies)

 

Tenants are required to log maintenance through our software program with detailed notes and images or video where applicable

 

We troubleshoot with tenants prior to contacting owner to organise trades if not an emergency

 

All properties experience wear and tear. It is the landlord's responsibility to address it. If not, over time, the festering issues become major problems.

 
 If you know the mistakes that other investors have made, you have a better chance of avoiding them. If you maintain the investment, the odds of achieving an acceptable return increase. 
Ultimately, it is all about transparency. Ensuring property owners can access information about their investment at the tip of their fingers is our main priority. We do this though:  
All relevant details regarding your property are available through your PropertyMe Owner Portal 24/7

 

View a real-time snapshot of your property and rental details

 

Track financial activity including monthly activity, expenses breakdown and more

 

Monitor the status of any outstanding jobs

 

Drill into inspections to see comments, images, and any follow-up actions

 

View and download documents such as statements and bills and important documents such as leases and compliance certificates

 
For a FREE, no obligation consultation on how we can help your property management simply call us on 07 3256 1600