About
Us
The philosophy and standards of Clark Real Estate are unshakable. The culture ensures that ethics, professionalism and skillful negotiation permeates through its conduct.
This is reinforced through the company values:
Fairness
Acting towards all parties (sellers, buyers, landlords, service providers, and staff members) with integrity and fairness.

Honesty
Always conducting ourselves with openness and truth towards all parties.

Sensitivity
Respectfully listening and understanding in all our actions and communications.

Competent Actions
Always focused on what has to be done.

Meet the
Team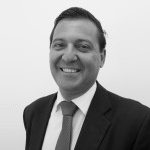 Mario Lattanzi
Principal
A salesperson with Clark Real Estate since 2001, Mario has distinguished himself as an Agent with an acute and dedicated knowledge of buying and selling Real Estate within the inner-North Brisbane area. His passion for Real Estate and leadership persuaded him to acquire ownership of the business in 2008 with his wife Annette. Together they have continued the family tradition and cemented Clark Real Estate as the preferred agency of choice for property owners by creating opportunities for their clients and staff to reach their goals and dreams.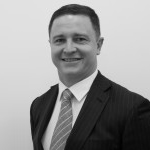 Jordan Cleland
Sales Person
Originally working for Clark Real Estate from 2000 – 2003, Jordan left us to work overseas but remained in close contact with the company, continually referring friends and family looking to sell. With an additional landscaping background, he has a keen eye for detail and brings a practical hands on approach to the Sales team. His integrity, persistence and courtesy make it easy for clients to trust his advice.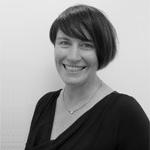 Annette Lattanzi
Recruitment and Compliance Manager
Annette capitalises on her broad range of skills and experience to progress our 20 year strong family business, created by her parents John & Ruth Clark. With 15 years legal experience and 6 years office management and ownership experience, she is well equipped to avidly steer our whole team. And her one desire and that of our team is to ensure your experience with Clark Real Estate, no matter who you are, is professional and true to our core company values to be Fair, Honest, Sensitive and Competent.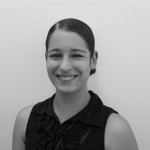 Ellen Sifonios
Operations Manager
Ellen brings with her the experience and the confidence in providing advice you can trust. With 6 years in the industry, there is not much that she has not seen before. Ellen's versatility, even outside of work hours, shows in that she plays mixed baseball and is the only woman on her team, she plays bass guitar, keyboard and percussion and also loves cooking, with sweets being her specialty.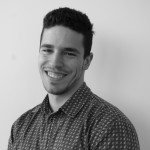 Jack Sifonios
Junior Property Manager
As a part time team member, Jack plays an important role in undertaking inspections and the leasing of properties. Jack has been apart of the property management industry since 2012 and has a broad cross-section of property management experience and has demonstrated to be detailed and thorough in all his tasks to date. Outside of Real Estate, Jack is an accomplished professional video gamer.
Stacey Gidlow
Sales Person
With over 15 years experience Consulting in Human Resources & Workplace Safety, Stacey is no stranger to helping others and providing expert, professional advice. Her genuine interest in the well-being of people, combined with her passion for property, has led her to an exciting career in Real Estate, where she can continue to guide and delight clients with care and consideration. Stacey's personable nature and proactive approach will always ensure the highest level of client satisfaction.
John Vierkant
Business Development & Leasing Manager
John brings 15 years of customer experience from the chemical industry to Clark Real Estate. He has brought and sold properties. He has been a tenant in the UK and Australia and draws on these experiences in striving to work with integrity in serving clients. Clients have remarked on John's professionalism. He maintains a strong sense of humour and sincere smile in all situations.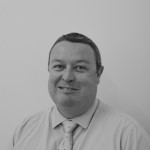 Owen Malone
Originally from a small country town in Northern NSW Owen spent many years working on family beef, dairy and sugar cane farms.
After moving to Brisbane in 2006 forged a successful career in construction industry sales and construction management.
With a long-held interest in the property market, a comprehensive background in customer service and client satisfaction a career in real estate was always going to be a natural fit.