About
Us
The philosophy and standards of Clark Real Estate are unshakable. The culture ensures that ethics, professionalism and skillful negotiation permeates through its conduct.
This is reinforced through the company values:
Fairness
Acting towards all parties (sellers, buyers, landlords, service providers, and staff members) with integrity and fairness.

Honesty
Always conducting ourselves with openness and truth towards all parties.

Sensitivity
Respectfully listening and understanding in all our actions and communications.

Competent Actions
Always focused on what has to be done.

Meet the
Team
Mario Lattanzi
Principal
A salesperson with Clark Real Estate since 2001, Mario has distinguished himself as an Agent with an acute and dedicated knowledge of buying and selling Real Estate within the inner-North Brisbane area. His passion for Real Estate and leadership persuaded him to acquire ownership of the business in 2008 with his wife Annette. Together they have continued the family tradition and cemented Clark Real Estate as the preferred agency of choice for property owners by creating opportunities for their clients and staff to reach their goals and dreams.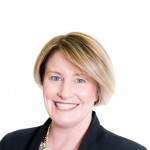 Annette Lattanzi
Recruitment and Compliance Manager
Annette capitalises on her broad range of skills and experience to progress our 20 year strong family business, created by her parents John & Ruth Clark. With 15 years legal experience and 6 years office management and ownership experience, she is well equipped to avidly steer our whole team. And her one desire and that of our team is to ensure your experience with Clark Real Estate, no matter who you are, is professional and true to our core company values to be Fair, Honest, Sensitive and Competent.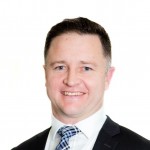 Jordan Cleland
Sales Person
Jordan originally worked for Clark Real Estate from 2000 – 2003, only leaving to explore and work overseas. He remained in close contact with Clark, continually referring friends and family looking to sell. Jordan has a fine eye for detail that reflects his landscaping background. His integrity, persistence and courtesy ensure he receives many positive reviews and repeat customers looking for an honest approach to buying and selling.
Stacey Gidlow
Sales Person
With over 15 years experience Consulting in Human Resources & Workplace Safety, Stacey is no stranger to helping others and providing expert, professional advice. Her genuine interest in the well-being of people, combined with her passion for property, has led her to an exciting career in Real Estate, where she can continue to guide and delight clients with care and consideration. Stacey's personable nature and proactive approach will always ensure the highest level of client satisfaction.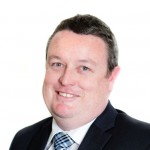 Owen Malone
Sales Person
Originally from a small country town in Northern NSW Owen spent many years working on family beef, dairy and sugar cane farms.
After moving to Brisbane in 2006 forged a successful career in construction industry sales and construction management.
With a long-held interest in the property market, a comprehensive background in customer service and client satisfaction a career in real estate was always going to be a natural fit.
John Vierkant
Business Development & Leasing Manager
John brings to Clark Real Estate 15 years experience in the client service industry. Previously employed both nationally and globally as a Technical Service Manager for an international chemical company, time management and listening skills were vital for his roles.
Utilising his problem solving skills and high customer service focus he is the perfect candidate for the Business Development Manager role at Clark Real Estate.
Having been both a landlord and tenant, John is able to tap into his experiences to deliver knowledge and understanding to ensure you are fully educated with our values.
John loves to meet people and takes the time to absorb what landlords and tenants fully expect from Clark Real Estate.
With a strong sense of humour and a sincere smile in all situations, John is the obvious choice to discuss and answer any questions you may have.
Backed by a fantastic team of skilled Property Managers , you will not be disappointed.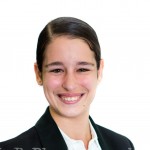 Ellen Sifonios
Operations Manager
Our Operations Manager "Ellen" first started her career in 2009, ensuring experience and dedication to providing the best service you can rely on is well founded. Her highest priority is the "best" customer service in the industry and she makes an effort to get to know and remember all of her Clients and Tenants.
Guiding the Property Management Team to strive for outstanding results and service has seen many delighted clients and tenants enjoy a hassle free investment journey.
Outside of work hours, Ellen's passions include various sporting activities and loves to play percussion and bass guitar. Ellen is also a home owner and is currently using her years of property knowledge to renovate her own property.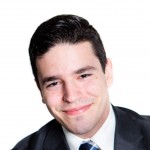 Jack Sifonios
Leasing and Inspections Manager
Jack is a full time staff member in our Property Management department. He plays an important role in undertaking inspections and the leasing of properties.
Jack will ensure you receive feedback from the open homes conducted, what current market conditions we are experiencing and offer suggestions to assist you in the renting of your home. He has been a part of the property management industry since 2012 and has a broad cross-section of property management experience that is invaluable to the team. Outside of Property Management, Jack has played gigs as an acoustic guitarist and vocalist.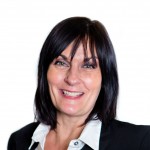 Shelley Smith
Shelley has worked in the Real Estate industry for 13 years, predominately Property Management. She has also worked in 2 National Investment companies and fully understands the value of each asset.
Shelley has a passion for property and has recently renovated her own home overseeing each stage personally. She enjoys a challenge and is not afraid to learn new things, this is reflected in her skills which include a Diploma in Journalism, Private Investigation license and is a black belt in Tae Kwon Do.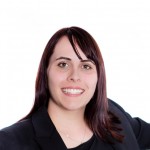 Alice MacDonald
Since moving from Bundaberg in 2015 to study creative and professional writing, Alice has experienced a variety of casual jobs such as hospitality, childcare and some retail mixed in. Her favourite experience within these positions was the people she met. Alice is employed as Clark Real Estate's full time Receptionist/ Property Management assistant. Most of the time her friendly voice is the first one you will hear when you call the office. Alice enjoys this role because it gives her the challenge that she thrives, whilst receiving the bonus of meeting fantastic people and creating bonds with staff and clients.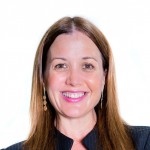 Jane Braddy
Communications Manager
Jane brings a wealth of experience from PR, Recruitment and previous real estate roles. She prides herself on her passion for work and always ensures she acts with integrity. Going the extra mile , you will find Jane leaves a lasting impression. When not at work or spending time with her family, her favourite pastimes include walking and relaxing at the beach. A lover of Sunday brunch, Jane can be found enjoying new taste sensations at local and iconic breakfast locations which Brisbane has become famous for.